Elevate Your Podcast Experience by Migrating to Blubrry Podcasting
As a podcaster, you always look for ways to improve your show, reach new listeners and streamline your podcast management process. One crucial decision you'll face is choosing the right podcast hosting platform. If you're considering a change, Blubrry Podcasting offers a seamless migration solution to help you take your podcast to the next level.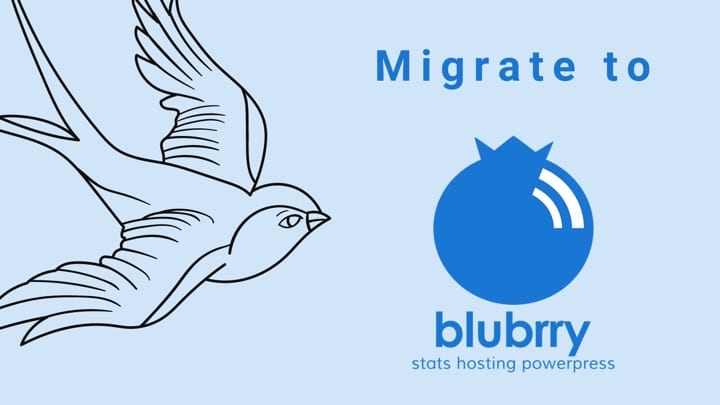 Why Migrate to Blubrry Podcasting?
Advanced features and tools: Blubrry offers a suite of powerful tools, including the PowerPress Plugin for WordPress or an internal podcast publisher dashboard, making managing and distributing your podcast easier.
Seamless access and promotion: With custom embedded players, detailed podcast analytics, transcripts, media mastering and seamless social media integration, Blubrry has everything you need to run a successful podcast.
Improved monetization options: Blubrry's platform provides various monetization options, helping podcasters generate revenue through integrated ad platforms. Offerings include programmatic advertising or self-serve ad insertion, sponsorship management, listener donations, Value4Value, plus Apple Premium publishing to monetize your show from Day 1!

Enhanced user experience: Blubrry's intuitive interface makes it simple for creators and listeners to navigate, search and enjoy podcasts on the platform.

Superior customer support and resources: Blubrry's dedicated customer support team and extensive educational resources ensure you have the help you need when needed.

Generous storage and bandwidth: With Blubrry's flexible hosting plans, you can choose a package that fits your podcast's needs.

Competitive pricing: Blubrry offers a range of pricing plans that cater to various podcasters' budgets, ensuring you get the best value for the features you need.

Reliability and uptime 99.999 since 2006: Blubrry's robust infrastructure ensures that your podcast remains available and accessible to your listeners without technical hiccups.

SEO and discoverability: Blubrry's built-in SEO tools improve your podcast's visibility, making it easier for potential listeners to find your content.

Active community and networking opportunities: By joining the Blubrry community, you'll have access to a network of fellow podcasters to learn from, collaborate with and grow your show.
Free and Easy Migration Process
Blubrry understands that migrating your podcast can be a daunting task. That's why we offer a free migration service for your existing media files, allowing a smooth transition without extra costs. The migration process does not count against your monthly upload quota, so that you can start fresh with your new hosting subscription.
Blubrry has step-by-step guides to help you move your podcast media and feed to your WordPress site using the PowerPress Plugin, or a podcast page generated on blubrry.com. If your current platform isn't listed in their migration guides or you need further assistance, our support team is always ready to help. 🙂
The links below cover how to migrate to Blubrry from different platforms. If the system you're using isn't listed below or you need further assistance, please get in touch with us.