About Blubrry Podcasting
We Make Your Podcast Phenomenal
85,000+
Podcasters use PowerPress for WordPress
60,000+
Podcasters use Blubrry Statistics
150,000+
Podcasters use Blubrry Services
19 Years of Podcasting Services
We're among the original podcasting companies, now helping 150,000+ podcasters with hosting, distribution, audience statistics, monetization and other tools they need to publish, analyze and grow their podcasts.
Blubrry is for everyone, from the independent podcaster to the commercial podcast network and everyone in between. What started as RawVoice, Inc. focused on podcast advertising moved into bigger things such as statistics and hosting in 2006.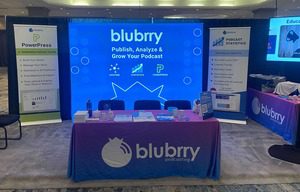 Blubrry was founded to empower people to express their knowledge and creativity through sound.
Podcasters have told us they desire:
Complete control over their podcast
Full content ownership: RSS feed and podcast website
Accurate audience and download statistics
To easily publish podcasts from their own website
Assistance with podcast growth
Knowledgeable technical podcast support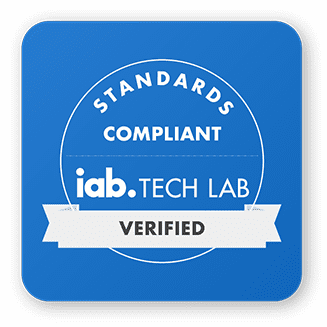 Blubrry Podcasting is proud to be certified by The Podcast Standards Project.
Blubrry is proud to be certified by The Podcast Standards Project, a grassroots industry coalition dedicated to creating standards and practices that improve the open podcasting ecosystem for both listeners and creators.
---
Humble Beginnings
RawVoice, Inc.
The most reputable brand in podcasting started in 2005, connecting podcasters with lucrative advertising opportunities for their show. Our small team quickly grew a thriving community of podcast creators and fanatics. Realizing the potential of podcasting creation they moved into the podcast service sector. Leading them to create…
Hosting, Statistics and Podcaster Growth
Blubrry Podcasting
As you know it now, leading podcast service solution hosting platform for all podcasters. Helping you publish, analyze and grow your podcast.
Meet the Blubrry Team
Headquarters, Columbus, Ohio
Software Developer
Ben joined the Blubrry development team in January of 2020, after two terms here as an intern. Outside of work he likes to travel, hike, and paddle board around the mountains.
Favorite Podcast: Sibling Rivalry
Marketing Specialist
She tackles any and all marketing projects. When not listening to a podcast, MacKenzie guest co-hosts the company show, Podcast Insider. You can find her at a concert or festival with an overly-priced craft beer in hand.
Favorite Podcast: Song Exploder
Information Specialist
A lifelong writer and accuracy advocate, Cathy delights in spreading the news about Blubrry and the wonders of podcasting. She digs wordsmithing, exploring AI and hiking in the Rocky Mountains with her faithful dog, Max. Favorite Podcast: Morning Cup of Murder
Technical Support Analyst
Forever a dabbler of creative things, you can find Dave making multiple podcasts, incl. Playing Games with Strangers. He lives in Indiana with his wife, Wendie, daughters Grace and Eiley, and Boxer, Fern. Life's always busy.
Favorite Podcast: The Bottom Shelf
Chief Executive Officer
Podcasting since 2005, credited with the first podcast ad deal, GoDaddy and founder of the
Podcast Awards
. He was inducted into the inaugural class of the Podcast Hall of Fame in 2015. A U.S. Navy Veteran (25 years), he retired with the rank of Senior Chief Petty Officer. Now residing in MI, Todd spent the majority of the past 25 years in HI with his family.
Favorite Podcast
:
No Agenda
VP of Customer Relations
A podcaster since 2005, and part of the support team since 2009. He's co-host of Blubrry's show, Podcast Insider and a Ham Radio Operator (K8LMJ), part-time broadcaster, and an aviation nut. Mike lives in Traverse City, Michigan with his wife Kathy and two beagles, Benny and Percy.
Junior Developer
Grant joined Blubrry's development team in the spring of 2021 after interning with them for one term. Outside of work, he spends his time playing guitar and gaming with friends.
Favorite Podcast: The Eavesdrop Podcast
Chief Growth Officer
Jeff is responsible for business development efforts of RawVoice products and services. A board member since 2007 and podcasting since 2005. With 30+ years of sales and marketing experience, Jeff looks for new ways to meet consumer needs and business KPIs. Jeff lives in NYC with his family and enjoys all the city has to offer.
Favorite Podcast: The Rich Roll Podcast
Graphic Designer
The creative jack-of-all-trades with experience in UI/UX, branding, and photo editing. Aaron works with all the teams to create engaging visuals and easy-to-use interfaces. When not glued to the chair, he's out hiking in nature, dabbling in art projects, or playing guitar.
Favorite Podcast: Not Another D&D Podcast
General Counsel and CFO
Barry has continuously produced a podcast since 2005 and is one of the founders of RawVoice. Barry twiddles all the dials, switches and levers in the legal, human resources, and finance areas for the company. He has a mobile office in his motorhome and enjoys exploring and visiting friends across the country.
Senior Software Developer
Aaron joined the team in the summer of 2018. As a Pittsburgh native, he loves to follow the Steelers and the Penguins. After work, Aaron prefers to spend as much time as possible outside.
Favorite Podcast: Hardcore History
Chief Technology Officer
Lena is responsible for the technical infrastructure and development initiatives at Blubrry. She is especially interested in scalable cloud architectures and enjoys dabbling in all things cloud-related.
Customer Support
Longtime podcaster, media producer, and photography enthusiast. A member of the Blubrry team since 2015, Shawn helps cover off-hours support requests. He also creates support documentation for Blubrry products and contributes to Blubrry's Podcasting Manual.
Creative Director
With 20+ years experience in design and media, Brian consults with the design team to evolve and innovate the RawVoice/Blubrry brand and experience. He began podcasting in 2005, the same year he co-founded Rawvoice / Blubrry with Cochrane and Kantz.
Frequently Asked Questions
Why is your name spelled Blubrry instead of Blueberry?
In the early 2000s, when the company was established, it was actually en vogue to drop vowels from names. Since it represents part of our company heritage, we've kept it. In case you were wondering … the name is pronounced just like the fruit.
RawVoice Inc. is our company established in 2005. Blubrry is the brand name, and RawVoice Inc. is the company name. All services are Blubrry services nowadays.
We were podcasters well before we were a company. The Blubrry team is made up of active podcasters who understand the challenges of building a successful show. You can check out our company podcast, Podcast Insider.
Where can I learn more about podcasting?
Check out our Podcast Manual, updated frequently to the most accurate information on not only how podcasting works but tips on how to have a great podcast experience.