You work hard on your podcast—to tell great stories and to build your audience.  And, until now, ad insertion could be a pretty expensive proposition each time you wanted to swap out your inventory. But, as we all learned from Harry & Lloyd in Dumb And Dumber, just because you paid a lot for your orange tuxedo, doesn't make it good.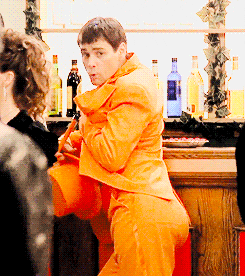 That's why Blubrry is proud to release our Full Ad Insertion platform today, available exclusively for our Pro customers—all you have to do it ask. Let our team know that you'd like access and we'll enable it immediately. We're positive this is going to ease your advertising worries, without adding crazy cost.
Have an ad spot or special show promotion you need to include in your episode after finalizing or publishing it? No problem. You can easily insert those audio spots into your episode with Blubrry before or after it's published.
Combined with Blubrry's IAB certified podcast statistics, exceptional hosting and optional websites, and easily manageable dynamic insertion, full ad insertion provides the complete solution for any professional podcaster.
"There are plenty of resources accessible to podcasters, but we truly offer a complete solution for publishing and championing growth," said Todd Cochrane, CEO of Blubrry. "By launching full ad insertion we've guaranteed another podcast component that creators can easily manage at an affordable price."
Even Better? Our Ad Insertion Platform is more robust… AND LESS EXPENSIVE than what's on the market today.
Full Ad Insertion costs an additional $49 a month, and a 10 cent file rebuild fee, and can be enabled for any professional customer, including those migrating or currently launching their show. Learn more about costs and how to move here.