Professional Podcast Hosting
For podcast networks and advanced podcasters - Ad Insertion, Advanced Statistics
Pro Hosting is for advanced podcasters who…
Have or are building a podcast network.

Monetize their shows.

Use large amounts of storage and bandwidth.

Need advanced network tools.

Seek powerful ad insertion features.

Need private podcasting.
Are Businesses and Universities.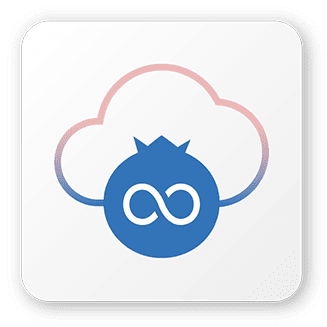 Professional Hosting
starting at
Unlimited storage

Advanced Stats

Tech Support

1TB Monthly bandwidth

Dynamic Ad Insertion

Network Showcasing Tool

$10 per additional show
A dedicated plan for those who have multiple shows, require additional storage (including video), or are building a network. All the tools  you need to monetize and showcase your shows while monitoring audience growth.
Features & Pricing
| Plan Features/Pricing | Quantity | Price |
| --- | --- | --- |
| Plan Features | | |
| Plan Package Price | - | $100 |
| Show Included | 1 |  |
| Advanced Statistics | - |  |
| Bandwidth Included Monthly | 1TB monthly |  |
| Unlimited Storage | - |  |
| Dynamic Advertising Insertion | Simple |  |
| Programmatic Advertising | |  |
| Optional Advanced WordPress Website | - |  |
| Podcast Network Tool | - |  |
| FTP | - |  |
| Scalable for any network size | - |  |
| Multiple shows in one account | - |  |
| Audio and/or video podcasts | - |  |
| Automatic payments | - |  |
| PowerPress Multi-Program Mode | - |  |
| Listener Demographic Survey System | - |  |
| Podcast Media Kit | - |  |
| Add-on Features/Pricing | | |
| Additional Show | Per Show | $10 |
| Additional Monthly Bandwidth | Per GB | 1 cent |
| Outside Shows (Podcast Network Tool) | 0-10 | $50 |
| Full Dynamic Ad Insertion | - | $49 |
| Full Dynamic Ad Insertion File Rebuilds | Per Rebuild | 10 cents |
| Blubrry Pro-Production | - | Contact |
All Podcast Hosting Plans Include
Standard Podcast Statistics
Gain audience consumption and geographical data from the most powerful podcast statistics service available:
Download/play totals
Audience play retention
App and platform reporting geographic data
Show / Epsiode Trending data
Daily metrics
Run Blubrry listener Demographic Surveys for each show and see your audience demographics within your podcast statistics. Combine that with a free podcast media kit that updates daily for advertisers or those interested in your show.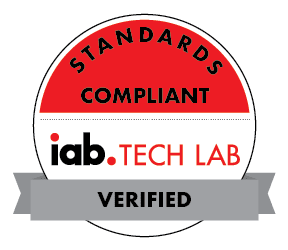 Free WordPress Site
Every hosting plan includes a free, optional, managed WordPress website. Designed to provide essential tools to podcast and a stress-free site management experience.
Uses our PowerPress plugin to easily publish on your site and to all destinations.
Free Advanced WordPress Site is also available.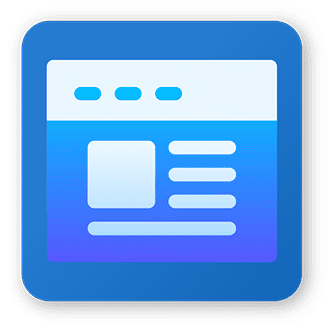 Available via Amazon Web Services
If your team is already integrated into the AWS Marketplace platform, click here to get started. The same pro hosting service; available exclusively via the cloud. Learn more here and here.
Fully functional REST API integrates to our service offerings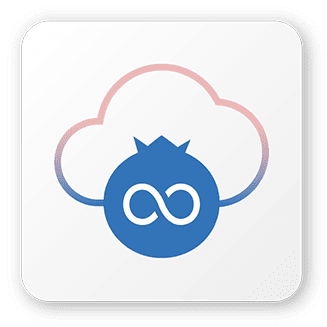 Essential hosting for organizations, teams, networks and individuals taking their podcast to the next level.
Dynamic Ad Insertion or Programmatic Advertising
Dynamic Ad Insertion – An affordable yet powerful self-managed system. Managing your advertising / promotional campaigns has never been easier.
Satisfy your advertisers with accurate ad placement and statistics:
Easily schedule spots across multiple shows and episodes.

Run multiple advertiser campaigns simultaneously.

Gain consistent delivery as all listeners hear the same advertisement.

Manage ad placement priority, start and end dates whenever you'd like.

Pre-roll: played before the intro of your episode.

Mid-roll: Inserted somewhere in between the beginning and end of your episode

Post-roll: Played after your closing

Programmatic Advertising  – Automatic programmatic advertising is available for all shows in your pro hosting plans. Earn passive income, with no download or audience requirements to participate. A simple advertising opportunity with unlimited results.
Pre- and post-roll advertisements

30-second ads

$5-15 CPMs
Contact for Ad Insertion Demo
Simple Ad Insertion
Pre-roll only
Includes all published episodes and all future episodes.

Campaign is scheduled to start and stop whenever you'd like.

Limited to one campaign at a time.
Full Ad Insertion
Pre-Mid-Post roll
Full capabilities for $49 a month unlimited shows

10¢ fee for each episode you insert with ads

Multiple Ad spots per episode
Dynamic Ad Insertion is available for all shows in your professional account.
Build a Podcast Network
All Blubrry Pro Hosting customers get access to our Podcast Network Tool for FREE! Create a new podcast network right from your WordPress site. The Network feature is part of our WordPress podcasting plugin, PowerPress.
Add and remove any show

Unlimited category lists

Automatic show-page creation

Works with numerous themes and plugins

Automatically updates show-page listings
A Place to Showcase Each Show
Where do audiences go to enjoy all the shows your network has to offer? Make your site stand out from the rest with our robust podcast network tool and your endless imagination. Enable the Network feature on your WordPress site or the free WordPress sites from Blubrry.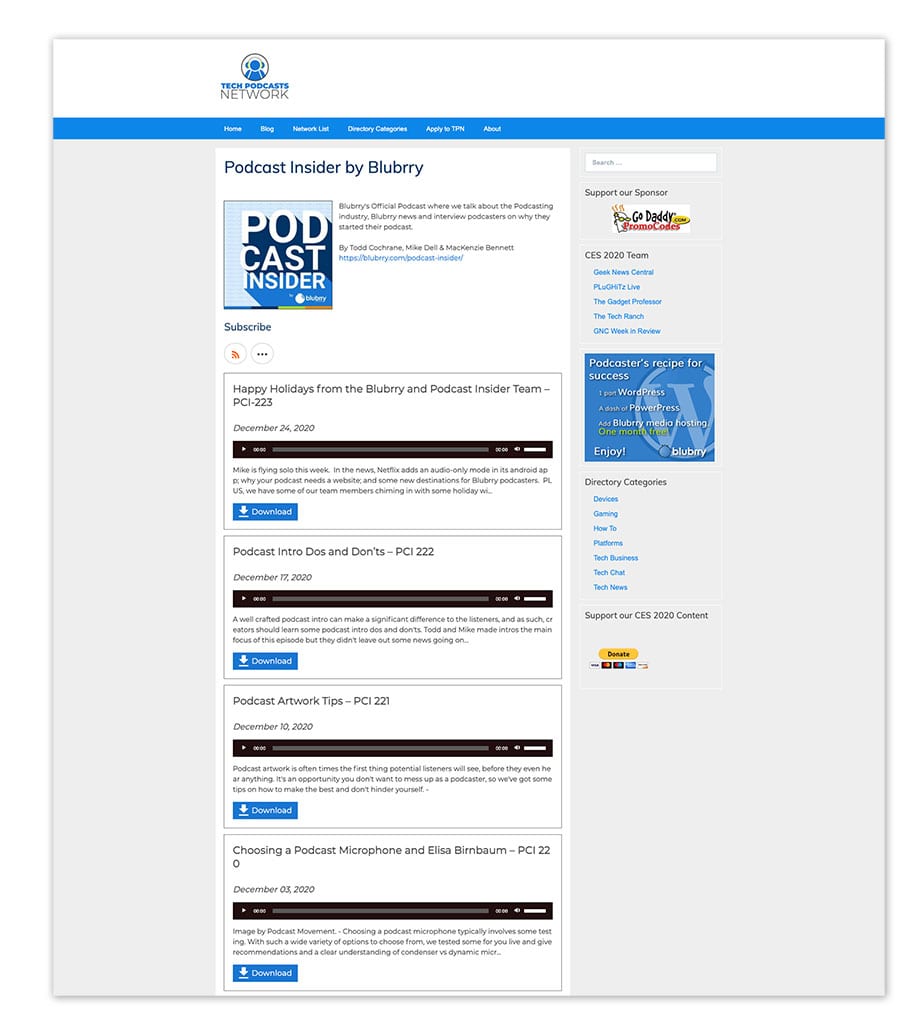 How to Build your Network
It's your network, and you have the ability to add or delete any show you want, even shows outside your Blubrry Pro Hosting account. Either reach out to podcasters on your own, or they can apply on your website.  When you invite a podcaster to have their show included in your network, applications are received in the network admin page. After your review, you can accept or reject the application, and easily add the show to your network lineup.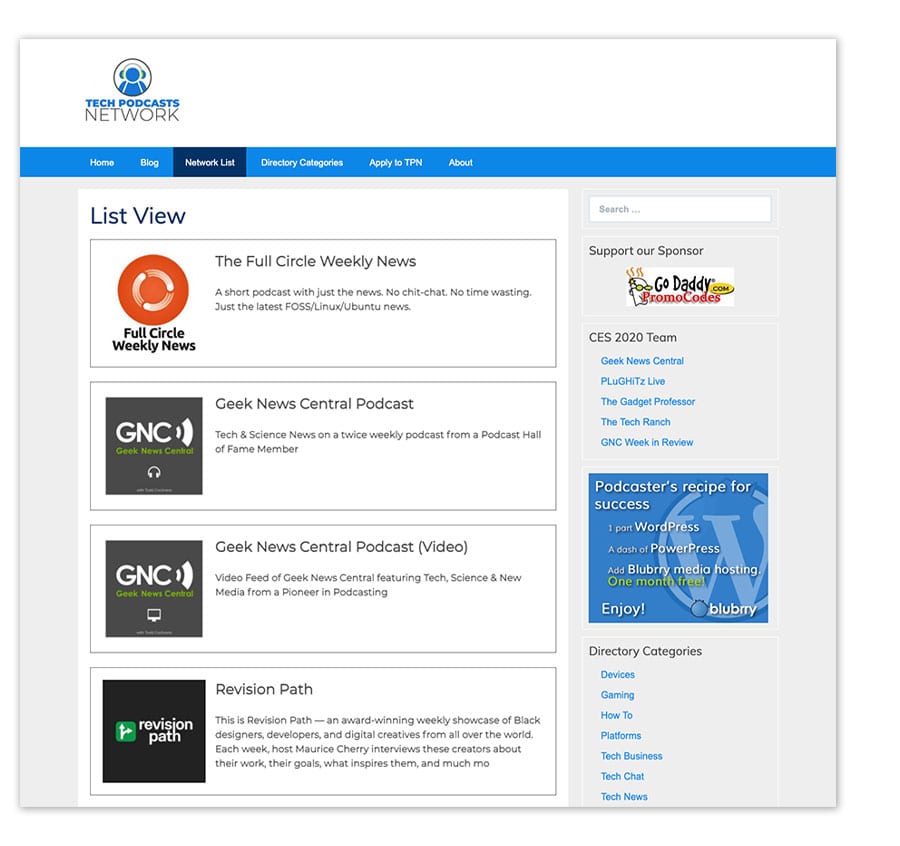 Add Any Podcast to Your Network
Inside shows – any show part of your Pro Hosting plan

Outside shows – shows hosted with any hosting company (not under your Blubrry account)
Pricing found in the table above.
Contact for Network Demo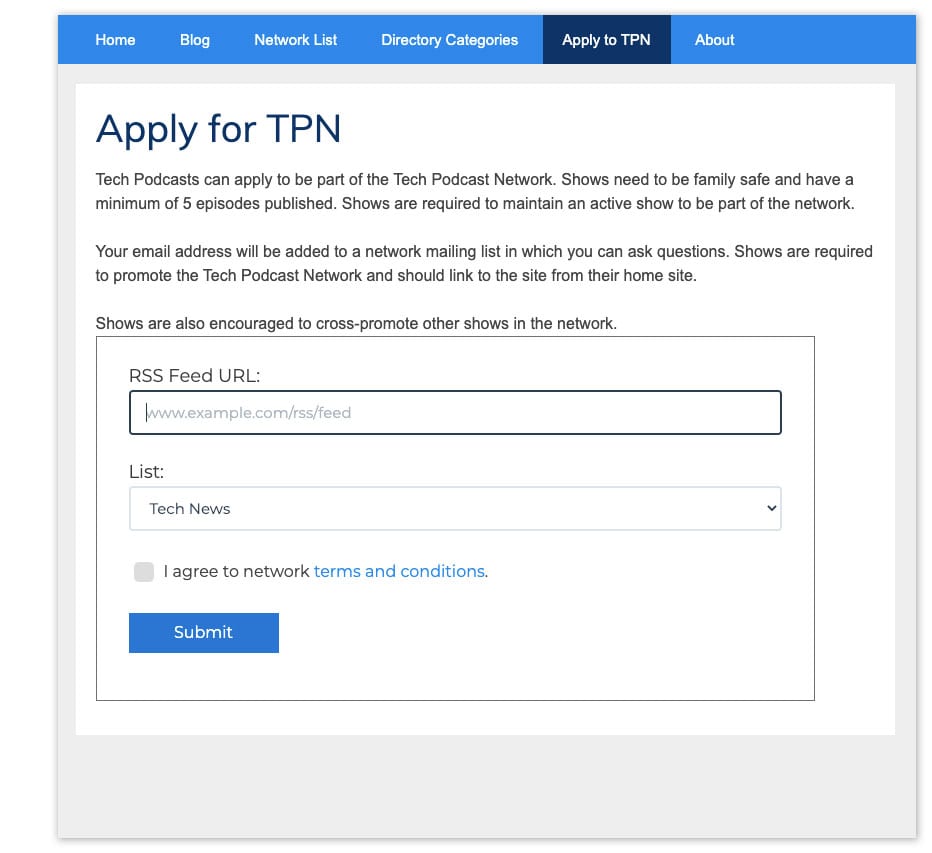 For Example
Take a look at an example of a network with a variety of podcast topics. Simple and easy to navigate. Choose any template you desire. Configure the site as you wish, and we power the network pages with shortcodes. To see the full power of the Network feature, please contact us to arrange a demo.
Documentation
Get started with your podcast network site now and learn more.
Manage your network right from your own WordPress website, no need to log into Blubrry.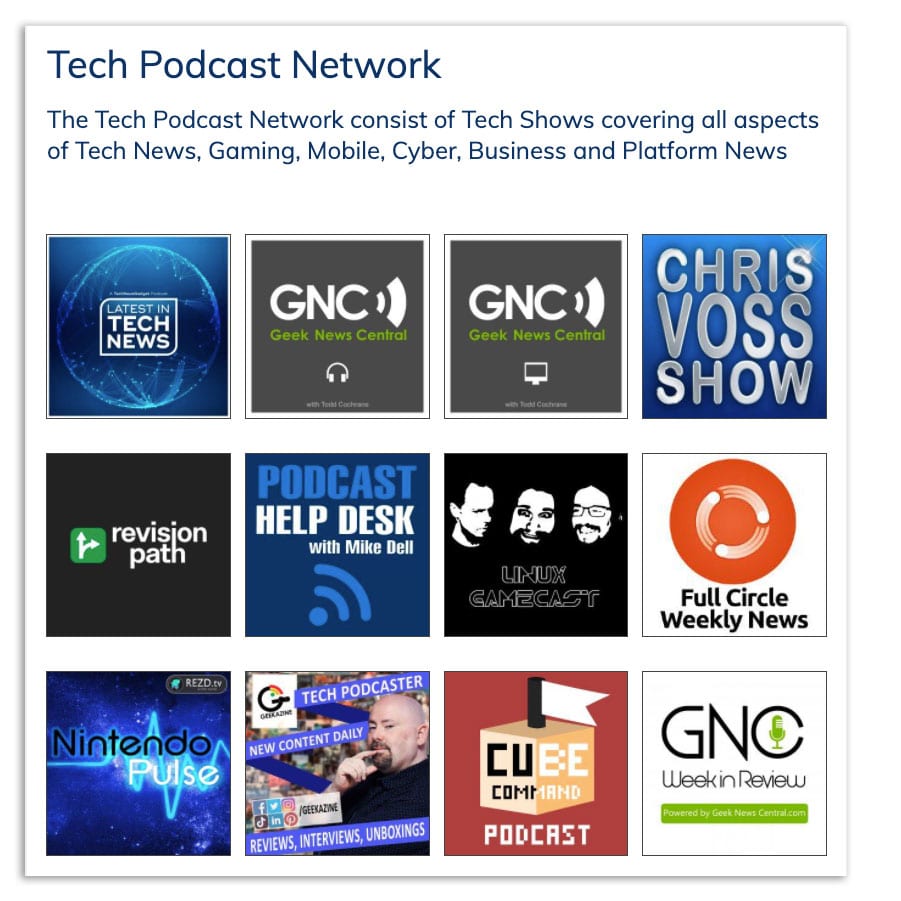 Frequently Asked Questions
Can I have multiple log-ins for my team members?
Yes, all pro accounts are able to utilize unlimited users within the account. You can add, delete and manage all associated users (Hosting only, Stats only, Hosting and Stats), within the dashboard found under Show and Sharing.
Am I able to transfer my current shows or network from? What are costs?
Yes, you can migrate any show for free.
What about help setting up or if I run into any issues?
Our tech support is available to assist in getting you set up or moved and/or if you have any issues down the line. Phone, email or even schedule a video call.
Is there a limit on how many shows I can have in one account?
No, each show is an additional $10 a month, but you're able to have as many as you'd like.
Can I include a video podcast?
Blubrry Podcasting has supported video podcasting from the beginning. Podcasters are now more than ever adding video to engage audiences. Blubrry players fully support video podcasting.
Can I host multiple shows as a podcast consultant?
Podcast consultants, production agencies all use Blubrry to provide a complete solution for their clients. Everything from a basic website for a new podcaster or integrating with a business. You can even build your own network of shows and showcase shows for which you provide services.
How do I create a Pro Hosting account with Blubrry?
Go to Blubrry.com

Click

Podcast Hosting 

Scroll down to the Pro Hosting section and click

GET MORE INFORMATION 

Click

SIGN UP TODAY – SET UP FEE WAIVED

If you have a blubrry account already, Skip to step 14

Click

SIGN UP NOW

 

 Input Email, Username and Password Information
Click Create Account
Confirm your Email address in a new tab (check your spam if you cannot find the email)
Click the like in your email > this will bring you to your new podcasting dashboard

Click your profile icon in the left hand corner

Click Manage Account
Click LEARN MORE under the Professional Hosting information on left
Click SIGN UP TODAY – SET UP FEE WAIVED

Input Payment Information 

Click

PAY NOW