Blubrry's Thrive Bundle
We offer enhanced features for our blubrry services, such as pre-roll ad insertion, comparing episode listener progress, listener and subscriber data, and additional Quicklinks features.
LET YOUR PODCAST THRIVE

Additional Features for Blubrry Services
– Statistics –
Two new podcast metrics to better understand your audience.
Episode Comparison
Quickly compare how your episodes are doing with the Episode Comparison graph. While anyone can see their three most recent episodes for reviewing and comparing, Thrive Bundle users can select any five episodes to compare.
This great tool compares episodes and checks performance, allowing you to try different social or advertising strategies and A|B to test the performance.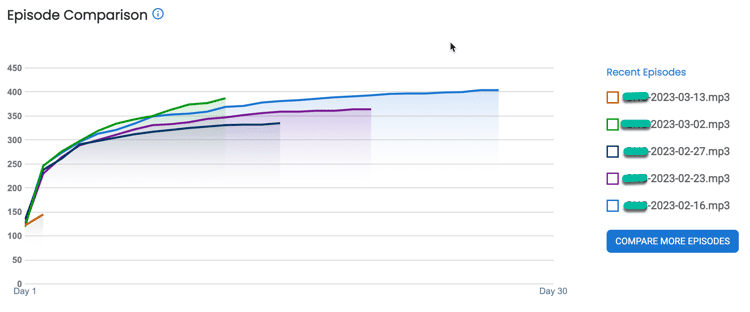 Estimated Audience
Different listener types can be confusing. For this data point, we've separated your audience into Listeners and Subscribers. 
• Listeners are the daily average of listens over the 12 most recent episodes, all listens.
• Subscribers are the daily average of all listens over the 12 most recent episodes within the past 48 hours of your published show, available to Thrive Bundle users.
– Podcast Reviews –
You can see your Apple Podcast reviews and share them on social media anytime—no need to check for reviews within Apple Podcasts. We automatically import them.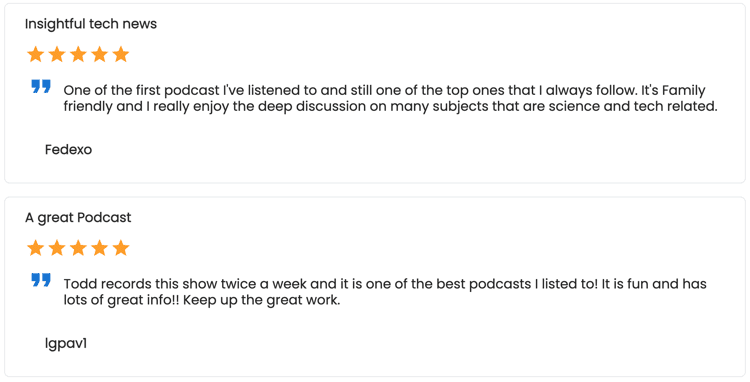 Quicklinks
A simple, branding-free page with your own customizable links. Designed to direct your audience to wherever you want. With the following additional features:
5 Custom Links of Your Choosing

Donation Link for (Paypal, Pateron, Buy me a Coffee)

Value4Value Donation Link

Google Analytics Tracking
Dynamic Ad Insertion
Previously available to only our professional hosting podcasters, we've made pre-roll ad insertion painless to include advertisements or promotions at the beginning of your show.
With the Thrive Bundle, you can utilize our ad insertion campaign system for any sponsorships you retain on your own.
The Thrive Bundle is available to any hosting customer as a $10 monthly add-on.
---
We will continue to improve and add new features to our growing list of podcast tools to help you and your podcast thrive.