Blubrry Quicklinks
Share all of your important podcast information with your listeners in one place.
Customize your shareable podcast.show page today!
Claim your Quicklinks Page Today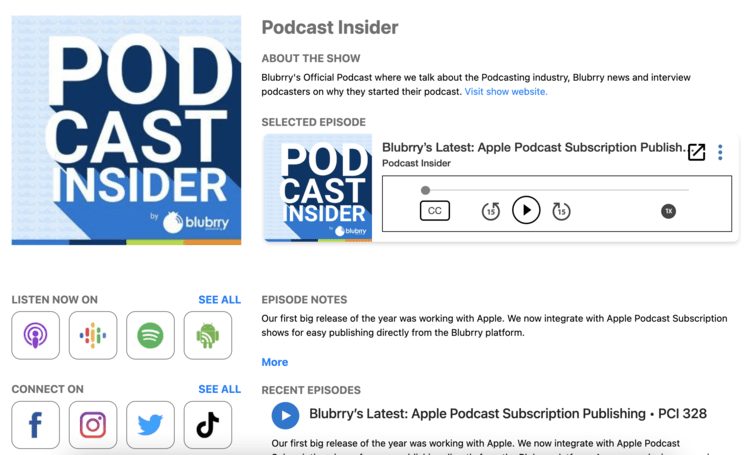 Share a Memorable URL
Don't bother sharing numerous websites where people can find you, reach you, etc. Send them one link that houses all of your podcast details. A comprehensible bio is not only valuable, but a time saver. See an example Podcast.show/Podcast
Connect via Quicklinks
Create your own centralized place for listeners and fans to find all of the links, episodes, forms of contact, etc. with Blubrry.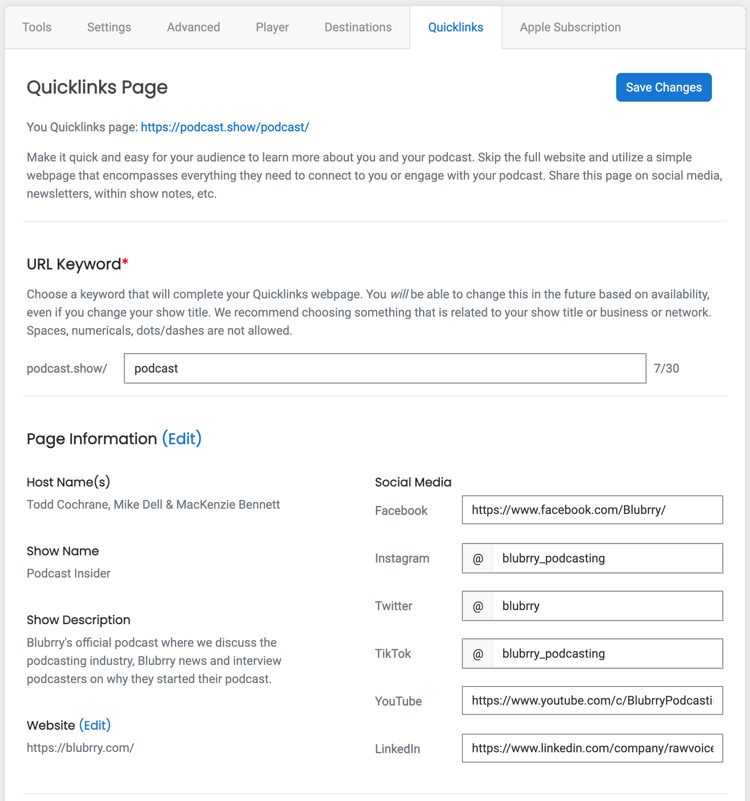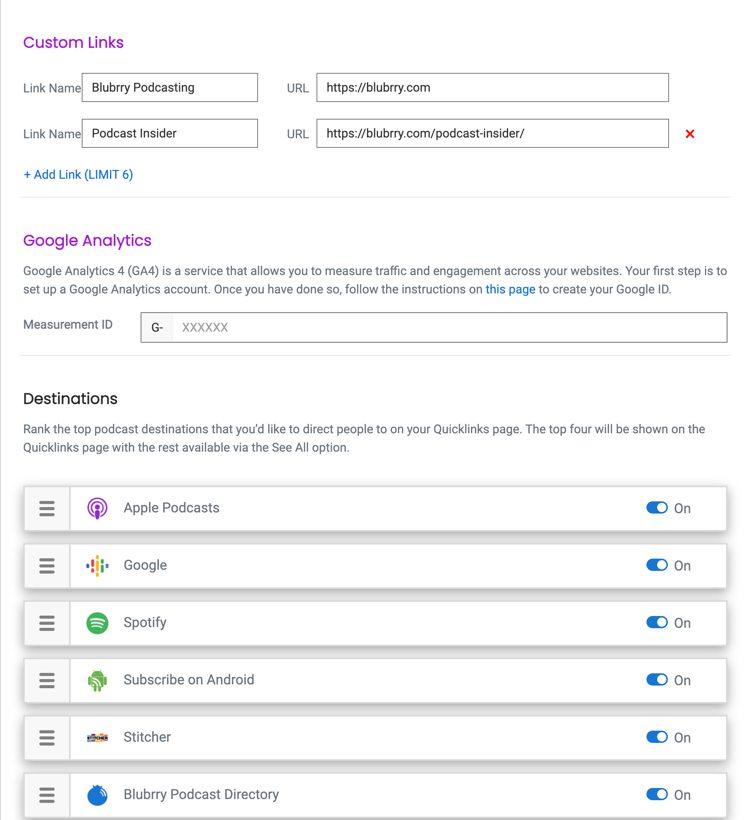 What is Quicklinks?
One link, supplying all things associated to your podcast. It's a simple way to include necessary information to your audience or potential listeners, and is a great way for listeners to share your show.
• Host name(s) and show bio
• Personal website link
• Most recent episode player
• Entire catalog access
• Social media platforms
• Podcast destinations (ex: Apple, Spotify, Google,)
Why You Should Have Quicklinks
It encompasses everything your audience would ever need to connect with you.
• Share all of your social media channels
• Choose your own keyword! Share your desired URL for free
• Expand your presence by being easy to follow
• Lastly, it's incredibly simple to create, with loads of potential to reach your fans
Benefits
When you're everywhere, it's important for you to link to all of those places. Never forget to include a way to connect with your listeners ever again. Have a website of your own? Include the link. In so many podcast directories you forget to mention them all? Link to all of them here. Display all of the parts of your podcast that you're proud of with a Quicklinks URL.
The perfect amount of personality and information, with none of the excessive work. And, it's included for any hosting customer on a $20 month and above plan.
---
How to Get Started
See the Quicklinks in show settings of the podcaster dashboard under Manage and Show. Full setup documentation is here.
Choose your keyword. This will be displayed in the Quicklinks URL that you'll share and spread online.
1. Add your social media channels.
2. Rank your favorite podcast listening destinations.
3. Share with your listeners!
For more details on how to get started, please contact our support team here. For those looking for additional features, continue reading below.
Quicklinks Premium
Available as part of the Thrive Bundle
5 Custom Links of Your Choosing
Donation Link for (Paypal, Pateron, Buy me a Coffee)
Value4Value
Donation Link
Google Analytics Tracking