Introducing Blubrry's Dynamic Ad Insertion
Revolutionize Your Podcast Advertising Experience
Elevate your podcast advertising with Blubrry's Dynamic Ad Insertion (DAI), the ultimate solution for campaign management and promotional benefits. Transform your podcast into a lucrative platform for advertisers while enjoying seamless integration and accurate statistics.
Simple Advertising Insertion
Get started with our pre-roll advertising for your entire back catalog, available FREE to all professional hosting podcasters. Schedule your campaigns effortlessly and enjoy the freedom to plan ahead. Please note, this level allows one campaign at a time.
Full Advertising Insertion
Upgrade to our comprehensive ad placement package for only $49 per month, with a .10-cent fee for each episode you update with ads. Enjoy the flexibility of inserting pre-roll, mid-roll, and post-roll ads, managing multiple campaigns, and tailoring placements for individual shows or your entire network.
Favorite Features
1
Easy Scheduling: Manage your ad campaigns effortlessly with our user-friendly scheduling system.
2
Multiple Campaigns & Select by Episode: Control campaigns simultaneously and tailor ad placements for individual episodes.
3
Consistent Delivery: Ensure all listeners hear the same ad, maintaining a cohesive experience.
4
Management: Adjust ad placement priority and change schedules easily for optimal campaign performance.
Accuracy Matters
As the first podcasting company certified compliant by the IAB Podcast Technical Lab, Blubrry provides accurate statistics essential for successful advertising campaigns. You can trust our numbers.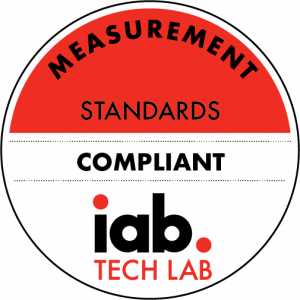 Sponsor Benefits
Ensure advertisers of on-time and accurate ad placements with our dynamic ad-insertion service. Exclusive to professional Blubrry customers, you'll gain the power to insert ads, promotions, or additional audio into any episode with audio leveling technology for a seamless listening experience.
Blubrry (DAI) Digital Ad Insertion Benefits
It's time to revolutionize your podcast advertising experience! Discover the power of Blubrry's Dynamic Ad Insertion today to unlock the potential of your podcast.
Simplified Ad Updates: With DAI, you can easily replace or update ads in your entire podcast library without republishing or editing individual episodes, saving you valuable time and effort.

Improved Inventory Management: DAI streamlines ad inventory management by automatically filling ad spots with the most relevant content, maximizing your advertising revenue potential.

Greater Advertiser Appeal: DAI's ability to deliver targeted and timely ads can make your podcast more attractive to potential advertisers, leading to increased advertising revenue and a more diverse range of sponsors.

Real-time Performance Metrics: DAI provides real-time analytics and insights, enabling you to monitor and optimize your advertising campaigns effectively, ensuring better ROI for you and your advertisers.

Reduced Ad Fatigue: By rotating ads and delivering targeted content, DAI helps prevent ad fatigue and keeps your listeners engaged, resulting in a more enjoyable and less intrusive podcast experience.

Future-Proofing Your Podcast: As podcasting continues to grow in popularity and new advertising formats emerge, utilizing DAI ensures that your podcast is ready to adapt and thrive in a constantly evolving landscape.
To learn more about Blubrry's dynamic advertising insertion system, take a look at the documentation.