Dynamic Podcast Advertising Insertion
Managing your podcast campaigns has never been easier than with podcast Ad insertion.
Simple Advertising Insertion
Free! Pre-Roll
These are advertisements that are at the very beginning of your episode. Available for all professional hosting podcasters, pre-roll ads are included for the latest 50 episodes published. Schedule your campaign to start and stop whenever you'd like, giving you the ability to plan ahead. All pre-roll ads limited to one campaign at a time.
Full Advertising Insertion
Pre-Mid-Post Roll
Looking for something more extensive than pre-roll? We've got it. An all placement option is available for $49.00 a month, plus a .10 fee for each episode you change with ads. You'll be able to insert a pre-roll, a mid-roll somewhere around the halfway point in the episode, and wrap it up with a post-roll. Manage multiple campaigns at once, for individual shows and your entire network. Limit 12 spots per episode.
Favorite Features
2
Multiple episodes, podcasts, and campaigns
3
Consistent delivery: all listeners hear the same advertisement
4
Management: change priority, start and end dates whenever you'd like
Accuracy Matters
Ease your stats worries knowing that Blubrry was the first podcasting company to be certified compliant from the IAB Podcast Technical Lab. Learn more here. Our standard statistics, including with our hosting, provide accurate numbers that are critical in conjunction with your advertisements.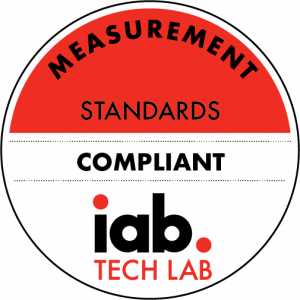 Sponsor Benefits
Advertisers want assurance that their ads will be released on time and in the correct placement – take away any concerns with our hosting and dynamic advertising insertion. Blubrry podcasters have to be. a professional customer to utilize this service – learn more here. You have the flexibility to insert ads, promotions, or additional audio into any episode and they will remain there as long as you'd like. Your ad and episode content will sound the same through our audio leveling technology of the inserted spot, which is great for your listeners.
Future Features
Geographic Targeting
TBD, you'll be able to designate your advertisements to specific areas with our geographic targeting tier. Our statistics utilize designated market areas (DMA) and this will assist in targeting your ads for cities all over the U.S.
Get Started Contact Us Today
To learn more about Blubrry's dynamic advertising insertion system,
take a look at the documentation
.