Our hosting customers enjoy the ability to upload their media files using the Blubrry Media Uploader, saving them publishing time show after show. This uploader is built directly into the PowerPress plugin and is simple to use.
Below are a series of screenshots to show how the browser-based uploader works. Blubrry Hosting customers who prefer to upload via FTP can request an FTP account to upload media, but we prefer clients use the web-based media uploader.
Step 1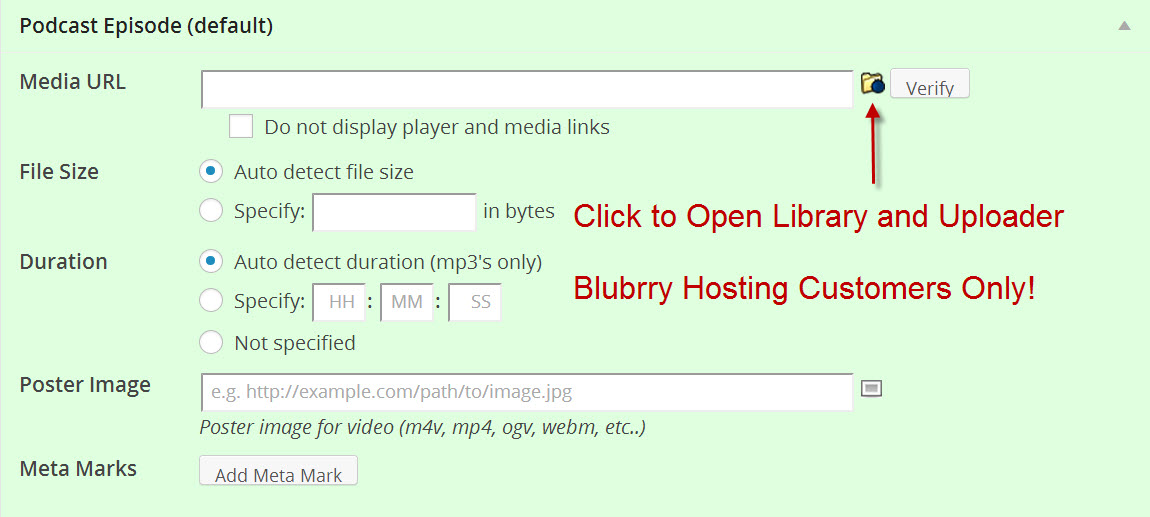 Step 2
 Step 3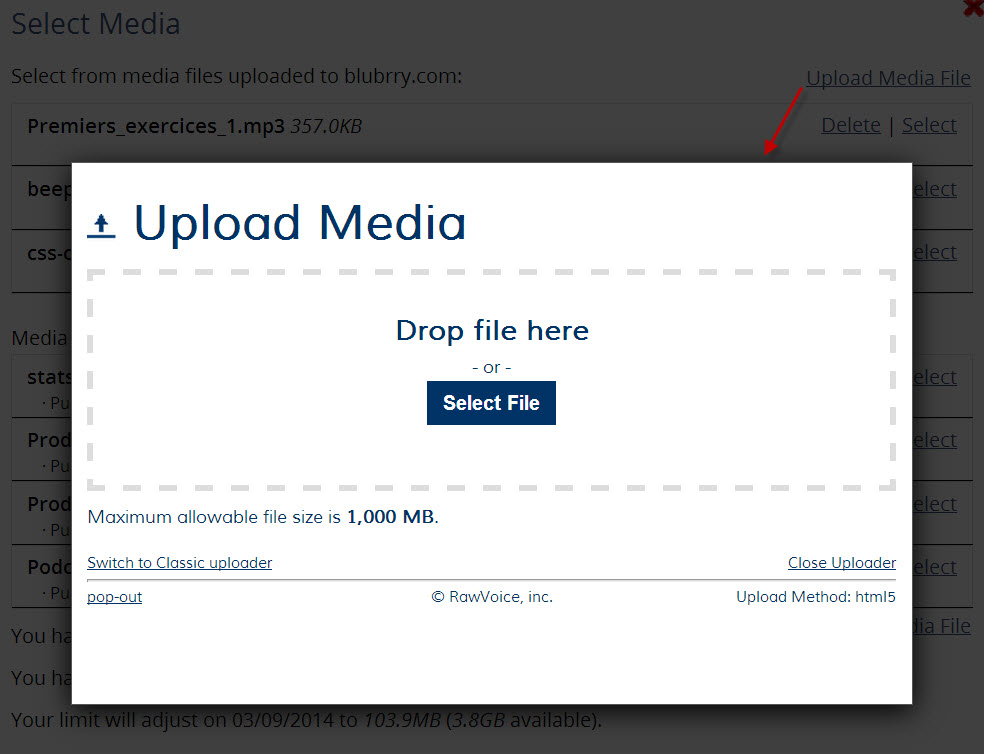 Step 4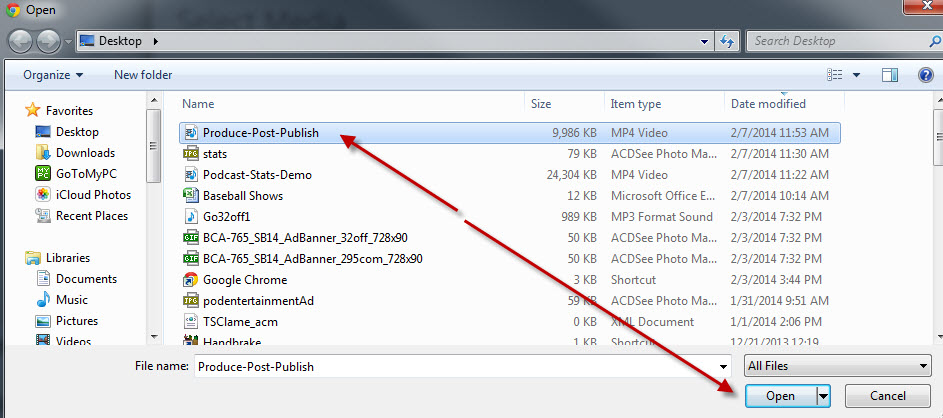 Step 5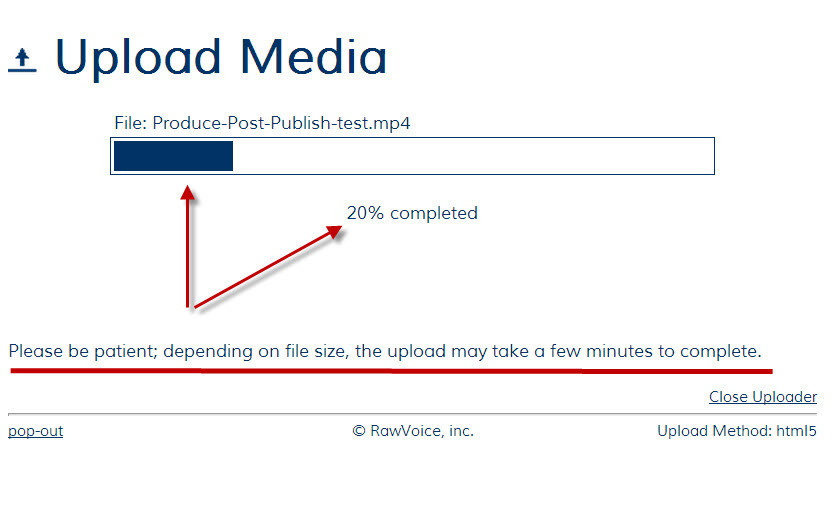 Step 6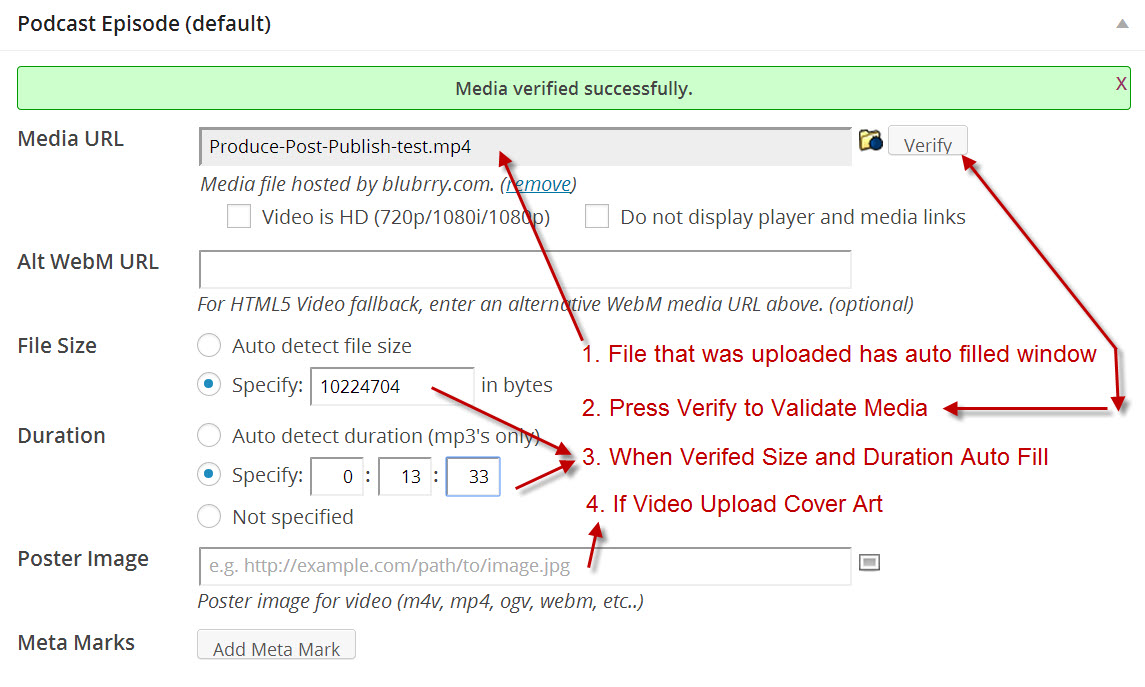 The only thing left for the podcaster to do is to hit publish in WordPress. Post goes live with the media file sent to our world-class content delivery network. If you're not a Blubrry podcast hosting customer become one today. All hosting accounts receive standard statistics for free.
A note for non-hosting customers: The uploader does not work with standard WordPress Media. You have to deliver your media to a hosting service provider. Once you have a media URL, you will need to cut and paste it into the Media URL field and click Verify.