PowerPress 8.6 is now available on WordPress.org
Thank you for being here, beta tester! We're eager to have you test our next release!
PowerPress 8.6 beta is here!
New PowerPress features
Version 8.6 includes a number of new features and updates. New features include:
A Blubrry Stats chart that will appear in the main WordPress dashboard as well as the PowerPress Settings Welcome tab.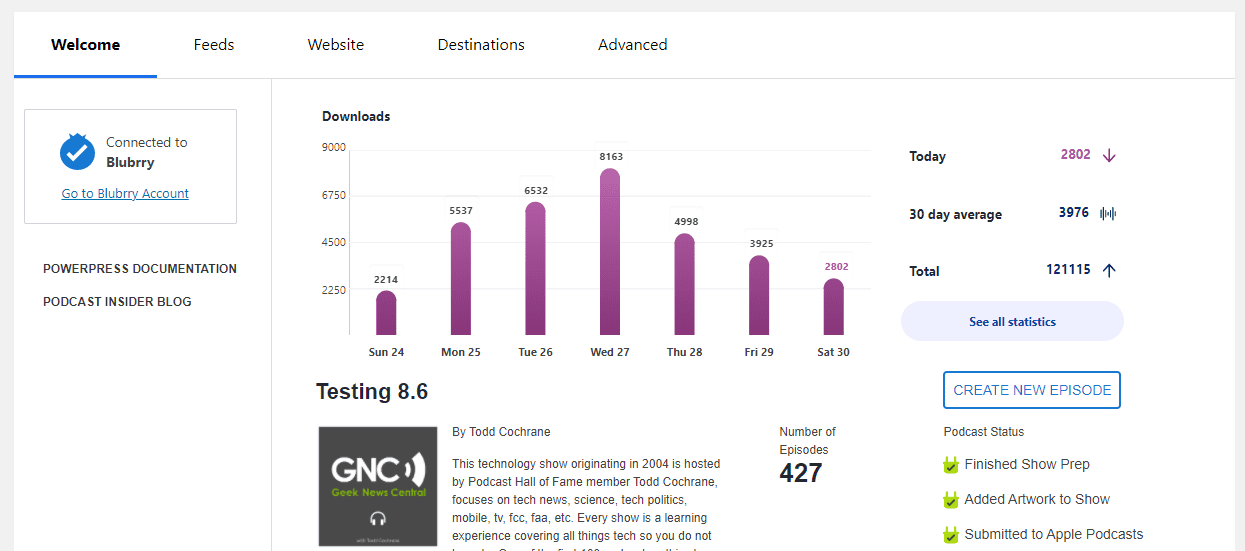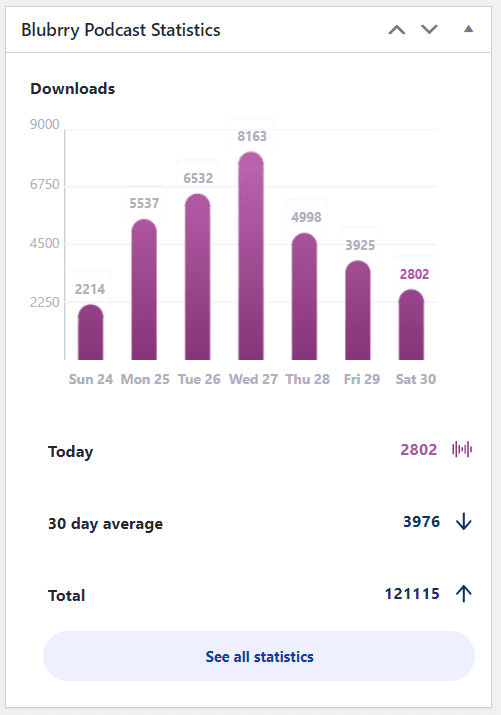 Requirements and download
PowerPress 8.6 requires WordPress version 3.6 or newer. WordPress 5.2+ is recommended.
Note: PowerPress 8.2 may be the last version that supports PHP 5.2. Future versions will require PHP 5.6 or newer. PHP 7.2 or newer is recommended.
Join the Beta Testers Mailing List
We are looking for beta testers! If you would like to beta test future versions of PowerPress, please contact us and include your name and email.
Bug reporting
Please email (powerpress [at] blubrry dot com) to report bugs. Attachments, screenshots, and code changes are all welcome. Please use a service such as Google Drive or Dropbox if your attachments exceed 4MB in size.
Fan of PowerPress and want to show your support?
If you love PowerPress, we would appreciate if you could take a moment and leave us a review on WordPress.org. Your support is greatly appreciated!
Thank you!
Thank you for checking out the new version of PowerPress!