It's a fairly simple process to get your Blubrry stats up and running with Spreaker. Just follow the steps below to implement Blubrry Podcast Statistics on the Spreaker platform.

How to Use Blubrry Statistics with Spreaker
Step 1: Sign up for Blubrry Podcast Statistics and get your Stats Redirect URL from your Blubrry dashboard.
Step 2: Log in to your Spreaker dashboard.
Step 3: Select the show to modify and click the yellow Edit button.
Step 4: From the left menu, select the RSS Customization option.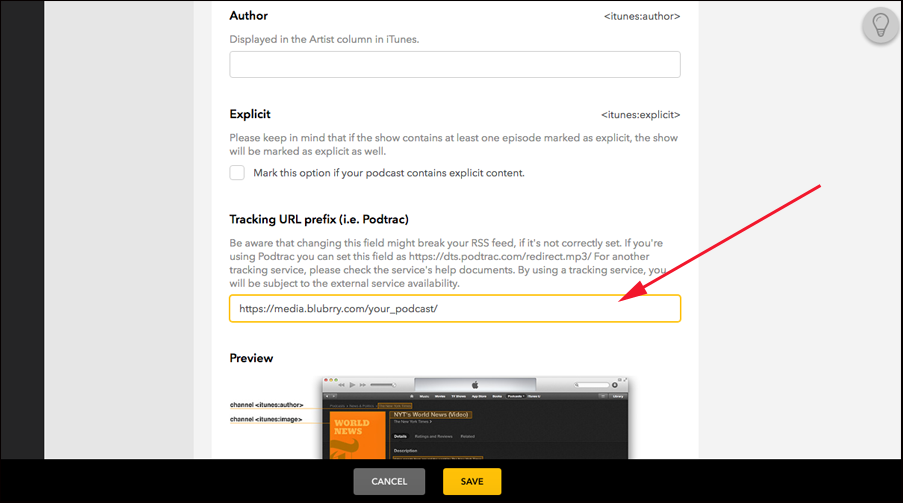 Step 5: Scroll the page until you see the Tracking URL prefix field and copy/paste your Blubrry Stats Redirect URL into the field..
Step 6: Click the yellow Save button.
Blubrry will begin tracking downloads that occur via your Spreaker podcast RSS feed. You can see the statistics by visiting the Statistics section of your Blubrry dashboard.