Every podcast needs artwork. This document covers how to add artwork to Blubrry Publisher settings. These instructions are for Blubrry Publisher only. Click here for instructions on adding artwork to the PowerPress plugin.
Podcast Artwork Required Specifications
Before uploading your artwork, make sure it conforms to these technical requirements:
Image size between 1400px and 3000px square
RGB colorspace
File size below 500kb
File format must be JPG or PNG; JPG is recommended, as it tends to work better with podcasting platforms like Apple Podcasts
Recommended resolution of 72dpi; can be higher but 72dpi seems to work best with podcast platforms like Apple Podcasts
How to Add Artwork to Blubrry Publisher
1.)  Log in to your Blubrry Podcaster Dashboard: click the Show link in the lefthand sidebar.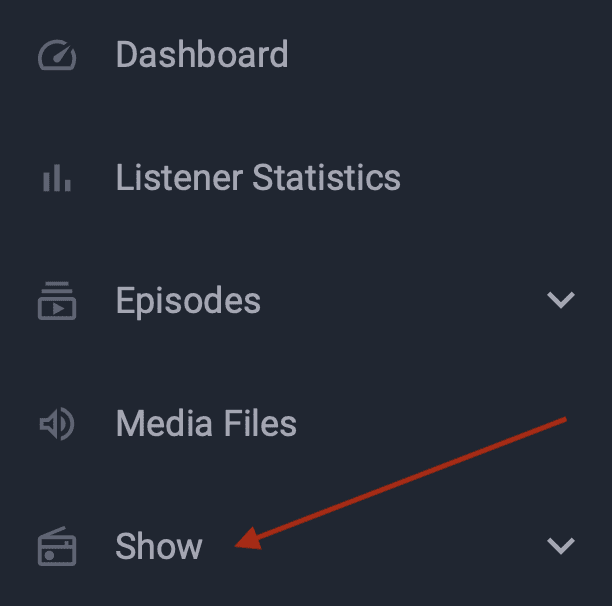 2.) Click the Manage link.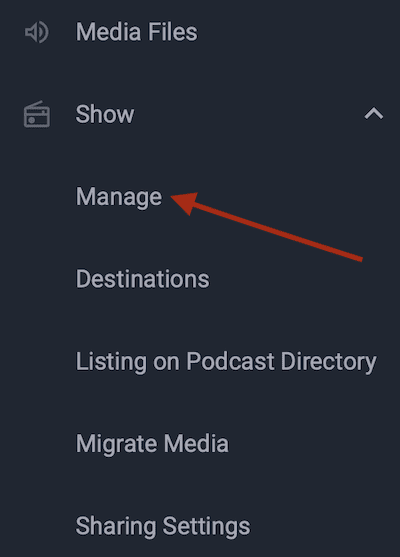 3.) Click to the Settings tab.


4.) Find to the Artwork section and click the Choose File button.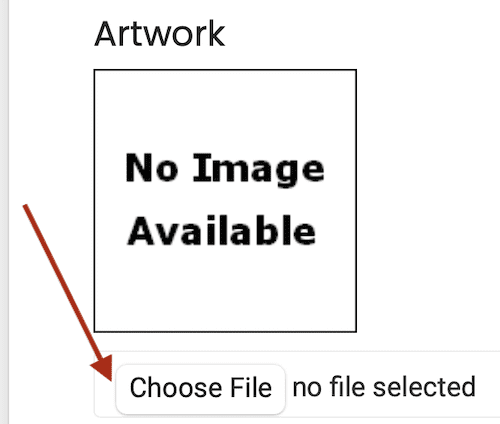 5.) Upload your show's artwork image file from your local drive. You should now see a preview of the artwork within the Artwork section.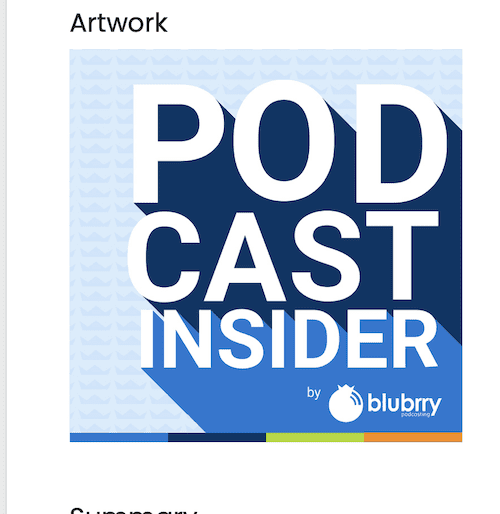 6.) Click the Save Changes button at the bottom of the page.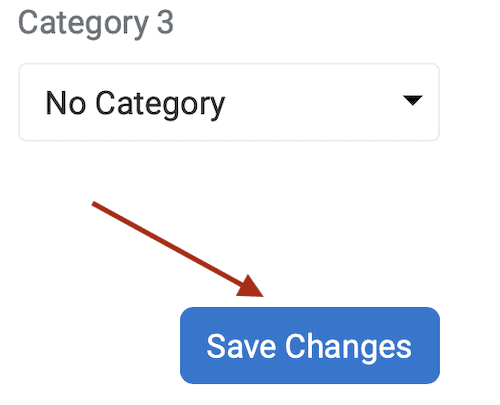 Your show's artwork is now set.
How to Replace Artwork within Blubrry Publisher
If you'd like to replace your current show artwork, follow steps 1 – 3 above; check the box next to Delete Coverart and click the Save Changes button at the bottom of the page.


Follow the steps starting with step.1 above to add your new show artwork to Blubrry Publisher settings. It may take up to 24 hours for your new show artwork to be displayed within podcast-listening apps/directories