How to Choose a Podcast Hosting Company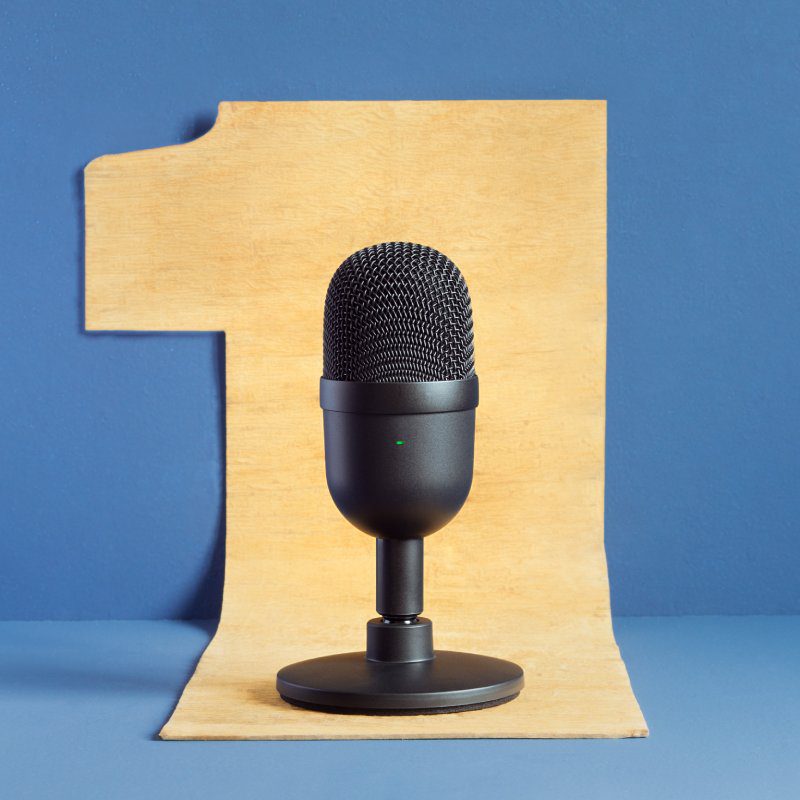 Selecting the best hosting for a podcast will ensure that your content reaches a broad audience and provides an exceptional listening experience. With numerous podcast hosting platforms available, it can be challenging to determine which platform offers the most benefits. Considerations to make an informed decision include storage capacity, analytics features, ease of use and integration options.
Blubrry Podcasting is a leading platform in the industry and has gained a reputation for being user-friendly and offering excellent support services. While exploring Blubrry as the best podcast hosting platform, it is essential to understand key features that set it apart from competitors. One of Blubrry's standout offerings is its seamless integration with WordPress through the PowerPress plugin, the No. 1 plugin for WordPress that simplifies publishing podcasts directly from your website.
When comparing different podcast hosting platforms, look for those catering to beginners and experienced users. User-friendly interfaces and comprehensive tutorials are essential for those new to podcasting. On the other hand, advanced features like transcripts, media kits, user surveys and monetization options will appeal to seasoned podcasters looking to grow their brand.
Another factor worth considering when choosing the best sites for podcast hosting is storage capacity and upload limits. Some platforms offer unlimited storage or bandwidth, but may require users to upgrade their plans as their shows grow. Others may have fixed limitations that could hinder successful content creators' flexibility. Thoroughly assess your current requirements and potential future needs before settling on a specific plan.
Analytics are Important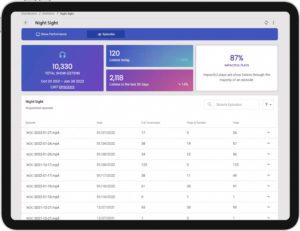 Analytics tools are another vital aspect when deciding on the best hosting platform for podcasts. Access to detailed data about listener demographics, locations, devices used, and other relevant metrics can help you better understand your audience's preferences and tailor future episodes accordingly.
Aside from these primary considerations, also pay attention to customer support options provided by each platform. Prompt assistance via email or live chat can be invaluable in troubleshooting issues or answering any questions during the podcast creation and publishing process. Blubrry Podcasting tech support is renowned for providing a way to call for help and email.
Selecting the best hosting for podcasting involves weighing several factors, including a platform's user-friendliness, available features, storage capacity, analytics tools and support options. Platforms such as Blubrry have become popular because of their seamless WordPress integration and comprehensive toolbox for creators. By carefully considering your unique needs as a podcaster and comparing various platforms' offerings, you can confidently choose the ideal hosting service that will propel your podcast toward success.
Best Hosting for Podcasts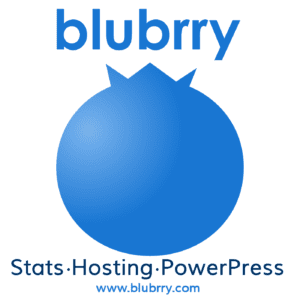 The best podcast hosting platform is undoubtedly Blubrry, a comprehensive solution specifically designed for WordPress users. With its seamless podcasting tools and services integration, the platform simplifies the entire process from content creation to distribution. Blubrry's robust features include advanced statistics, customizable media players, and automatic publishing to significant directories such as Apple and Spotify to name a few.
As the best podcast hosting platform for WordPress users, Blubrry's PowerPress Plugin enables beginners to set up their podcasts effortlessly. It supports multiple podcast channels and provides essential tools, like SEO optimization, and total control over your Apple Podcasts metadata. 
Blubrry Podcast Statistics are considered the best of class in the industry, giving actionable information that a podcaster needs to build and grow a show with unique reports like listener retention data that no one else offers. 
The platform also offers premium services networks, closed captioning, transcription, private and premium podcasting, media kits, and many other features that come standard with all hosting plans.
Blubrry caters to all podcasters regardless of publishing platform, supporting all content management systems and the ability even to grow a podcast on a platform not designed for podcasting. 
Blubrry Podcasting is also a leader in advancing podcasting through a myriad of new features that have been labeled as Podcasting 2.0.
2.
Podbean
Another choice in terms of the best websites for podcast hosting is Podbean, an intuitive platform that caters to both beginners and experienced podcasters alike. The user-friendly interface allows easy uploading, publishing, and management of podcasts while offering valuable insights through detailed analytics.
Podbean requires you to host your podcast on their platform, and you need more flexibility to grow your brand on your website versus being locked into the site and templates. Blubrry offers all podcasters a free WordPress website for your show. 
3. Libsyn
Libsyn has been in podcast hosting since 2004, making it one of the oldest options available today. Its longevity can be attributed to its focus on providing tools and resources catering to various needs within podcasting.
The Libsyn platform, though, has become antiquated, and they have never been able to modernize the user experience. It is another host that requires you to host your podcast website on their platform. Limiting your growth potential as you build their brand rather than yours.
4. Buzzsprout
For those seeking an easy-to-use solution catering to beginners in podcasting, Buzzsprout is another option worth considering. The platform offers a range of features designed to simplify the process, such as automatic episode optimization.
Buzzsprout provides an efficient way for beginners to launch their podcasts without overwhelming themselves with unnecessary complexities but has challenges in graduating podcasters to the next level when they want to advance their show and, at the same time, limits brand building as you are forced to host your show and site completely on their website.
5. Transistor
Transistor is another strong contender for podcast hosting, offering a comprehensive set of features aimed at helping creators build and grow their audience. Its key offerings are unlimited podcast channels, but is an expensive solution for the average podcaster.
While Blubrry stands out as the top choice for WordPress or even those using other platforms, there are other platforms to consider with the mentioned shortcomings. Podbean, Libsyn, Buzzsprout and Transistor cater to a wide range of needs 
Best Podcast Hosting For Monetization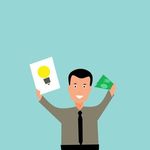 The world of podcasting has grown exponentially in recent years, with more and more creators seeking ways to monetize their content effectively. As such, selecting the best podcast hosting for monetization is a crucial decision that can make or break the success of your podcast. This section will explore how podcast monetization can be achieved and discuss various factors to consider when choosing a platform.
One aspect to consider when looking at how best podcast hosting for monetization can be accomplished is through advertisement integration. A platform that seamlessly integrates advertisements into your podcast episodes helps generate revenue and ensures that the listening experience remains smooth and engaging for your audience. So, when searching for the ideal hosting service, look for one that offers ad integration options suited to your needs.
While advertising is a popular method to monetize your podcast, you can also consider the Value4Value model. This model supports listeners giving of their Time, Talent, and Treasure. Podcasters often need to pay more attention to this model in having the podcast listener support their show in this manner. Blubrry podcasting has fully embraced this model, providing unique tools to allow your audience to support you with their time, talent, or treasure. 
In addition to ad placements, creators should investigate platforms' affiliate marketing capabilities, which can further enhance their revenue streams. By partnering with relevant brands and promoting their products or services within your podcast episodes, creators can earn commissions on any sales or leads generated through these collaborations. Fortunately, many third-party sites can help you establish affiliate partnerships that allow you to promote the products you love and trust.
Another essential factor to consider is where the best podcast hosting for monetization offers detailed analytics about your listeners and episode performance. Understanding your audience demographics and listening habits enables you to tailor content catered explicitly toward them while attracting potential advertisers interested in reaching those demographics. Blubrry again leads the pack in providing a way to learn your audience's demographics, providing essential tools to do this, and then tie it together with analytics to produce a media kit to share.
When deciding on the most suitable service provider, examining who best represents podcast hosting for monetization in terms of user support and resources available is critical. A platform offering robust user support enables creators to troubleshoot any issues they encounter when uploading or managing their podcasts quickly. Moreover, accessing helpful resources such as tutorials, webinars, or articles on increasing listener engagement and diversifying revenue streams is an added advantage when selecting a podcast hosting service.
Can the best podcast hosting for monetization also provide easy distribution and promotion capabilities? Podcast discoverability is crucial in attracting new listeners and growing your audience base. A platform that simplifies the process of submitting your podcast to multiple directories and platforms ensures that your content reaches as many potential listeners as possible. Additionally, having built-in social media sharing tools and customizable web players for embedding into websites or blog posts can further enhance promotional efforts.
Selecting the best podcast hosting for monetization requires careful consideration of various factors such as advertisement integration, affiliate marketing support, analytics insights, user support resources, and distribution capabilities. By considering these aspects when choosing a suitable platform, creators can maximize their earnings potential while ensuring a smooth listening experience for their audience.
Best Podcast Hosting for Beginners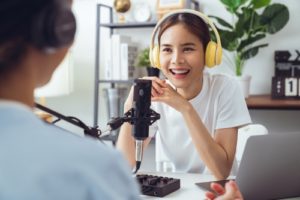 Delving into the world of podcasting can be an exhilarating experience, especially for beginners eager to share their voices with a larger audience. One crucial aspect that plays a significant role in the success of a podcast is selecting the best podcast hosting service. The ideal platform should cater to the specific needs of newcomers while providing exceptional support and tools to help them thrive in this competitive landscape.
For the best podcast hosting service, one name that resonates with excellence and reliability is Blubrry. This remarkable platform offers a seamless user interface and equips beginners with all the essential features required to establish their presence in the podcasting world. The cherry on top is including a free WordPress site for each hosting customer, making it easier for novices to manage and promote their content.
When considering where the best podcast hosting for beginners would be, Blubrry emerges as a clear winner with its robust integration with WordPress. This powerful tandem enables users to manage their podcasts from their website dashboard conveniently. Additionally, Blubrry's PowerPress Plugin simplifies the process of publishing episodes by streamlining media file management and offering advanced SEO tools for better discoverability.
Understanding how best podcast hosting for beginners works involves examining key attributes that define an outstanding service provider. In this context, Blubrry sets itself apart through its dedication to providing top-notch customer support. The company boasts a highly responsive and resourceful support team available round-the-clock via email, phone, or support tickets.
Ascertaining when the best podcast hosting for beginners becomes indispensable relies on assessing various stages in a podcaster's journey – from ideation to distribution. With Blubrry's unparalleled set of features, such as professional statistics, unlimited bandwidth, and customizable players designed to build your brand with explicitly keeping newbies in mind, it becomes evident that partnering with such a service early on can prove beneficial in navigating this formidable terrain successfully.
The best podcast hosting for beginners must prioritize user-friendly interfaces, comprehensive features, and unwavering support. Blubrry delivers on all these fronts while offering a free WordPress site for each customer, further accentuating its commitment to ensuring a seamless experience for newcomers. With Blubrry's top-ranked support team and easy-to-use tools, aspiring podcasters can confidently embark on their odyssey and make their mark in this ever-evolving domain.