This page will assist you with submitting your podcast to Pandora, a popular Internet radio and podcast listening service.
Pandora and the Podcast Genome Project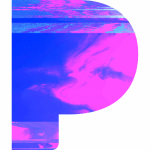 In December of 2018, Pandora launched the Podcast Genome Project to effortlessly serve highly personalized podcast recommendations that are completely unique to listeners tastes. Pandora examines over 1,500 data points to match content to listeners. In addition, Pandora is uses listener signals, like thumbs, skips, and replays to determine assist with matching the content with listeners. Pandora's new podcasting platform is an opportunity for podcasters to grow their audience while providing a better experience for listeners.
Before you submit your podcast to Pandora
Before you submit your podcast to Pandora make sure you meet the following minimum requirements.
Your artwork is a square jpg or png formatted image at least 1200 x 1200 and at most 7000 x 7000 in size in RGB color space (1400 x 1400 jpg image recommended).
A unique podcast program title with unique branding.
Have created at least one blog post with media (a podcast episode) in either mp3 or m4a format.
Information needed for submitting your podcast to Pandora
Podcast RSS feed
Contact info (name, email, etc)
Show Information (name, description)
Ownership information (company name or person who owns podcast)
Show basic info (how often you release, number downloads, etc..)
TV rating of show (G, PG, PG-13, or R)
Audio quality (bit rate and sample rate)
Social links (Twitter, Facebook, and YouTube)
Submit your podcast to Pandora
Submit your podcast to Pandora!
Given the volume of interest, not all shows will be selected for inclusion. Pandora will be in touch if your show is selected.
Independent podcast submissions are reviewed and approved individually, so please allow time to hear back and do not submit the same podcast twice. Once your podcast feed has been on-boarded, subsequent episodes we receive will be automatically added to Pandora.