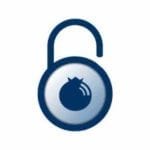 Podcast feeds can be locked with the additional <podcast:locked>yes</podcast:locked> XML tag. When this value is present and set to "yes", the podcast feed cannot be imported or migrated to other platforms  that respect the tag. Please visit the podcast RSS spec for more details about the new lock tag.
Note: This feature was officially released in late November 2020 and will be coming soon to Blubrry Hosting as well as the Blubrry PowerPress podcasting plugin.
I am trying to switch podcast hosts and the new service has indicated that my podcast is "locked" and cannot be migrated
Log into your current podcast hosting provider or platform, find the podcast lock feature and disable or set to "no". If the option is available, you should also be able to enter the email address that matches the email address you provided to your new provider. If the email addresses match or the option is set to "no" you should be able to migrate your show.