Monetize your Podcast with Experiences
Stagepass is the perfect marketplace to auction experiences for your podcast audience. Connecting with your audience is a crucial part of growing your show and ensuring its longevity; by auctioning off experiences podcast hosts are able to monetize enough to continue pursuing their creative interests.
In an overwhelming world of purchases, people are leaning more towards spending on experiences now more than ever. Audiences don't necessarily want more, exclusive content, they want to participate and interact with their favorite hosts.
Get started in the Blubrry Dashboard now or become a Blubrry user to gain access to Stagepass.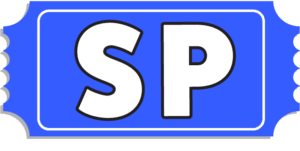 How It Works
Stagepass allows podcast hosts to post their event or experience and then users can bid or purchase. This model puts podcasters in control of their monetization, focusing on ways to interact with their audience in a way that is both beneficial and entertaining for both users.
Podcast Hosts, Creators: Create a profile (done on Your Stagepass site, accessed in Podcaster Dashboard). Once you're verified you can list your experience(s) in your Stagepass dashboard.
Audience: Check out the currently available experiences of any host. Payments are made online via Stripe.
Blubrry users can locate Stagepass in the Make Money section of the Podcaster Dashboard. No other hosting company is offering something like this, and is working exclusively with them to provide advantageous opportunities for podcasters of all sizes.