Audio Engineering for All Podcaster Needs
You've got a great idea for a podcast; you're recording in your home studio and can't wait to publish it, but it doesn't sound like you've imagined it. This is where AudioTech comes in.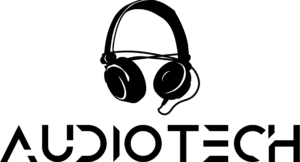 You don't need expensive sound equipment or audio engineering skills. All you need is the team at AudioTech.
Blubrry partnered with AudioTech because they're professionals, doing work for those that also want to sound professional. Serious sound improvement for serious podcasters. In fact, they say the artistic content should be your only worry as a podcaster. Who doesn't want that?
What They Do:
They'll filter out filler words, you're familiar with these — umms, aahs, you know, etc. Long and awkward breaks will be removed, intro and outro music and ads will be baked into your episode, and levels normalized. Once they're done AudioTech will send you an audio file that meets industry standards, but most importantly yours as well.
AudioTech is giving all Blubrry hosting customers 20% off.
Details on pricing can be found on their site or by contacting their team. Episodes shorter than 20 minutes result in a $30 fee. To get started, email info@audiotch.com and be sure to CC support@blubrry.com in your email.
Want to learn more about AudioTech? Take a look at their site and listen to some examples of their work. Your professional podcasting dreams just got easier.