Use Shopify to Fulfill Your E-commerce Needs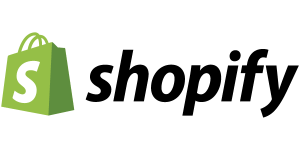 Offering merchandise and services based on their show allows podcasters to create an additional revenue stream, further engage with their audience and boost their brand visibility outside the confines of the podcast platform. Podcasters looking to sell merchandise, services, tickets, etc. on their website can do so easily using Shopify — and get the first 30 days free via Blubrry.
Shopify provides an e-commerce platform for your website. By using its themes and designers, you're able to ensure that your selling platform is branded specifically for you. Podcasters, don't limit yourselves because you're not a graphic designer or website guru!
Get started with your new store for a month free via Blubrry. To learn more about Shopify head to the website here. You can check out examples, themes and more.