How To Be a Good Fan of Podcasts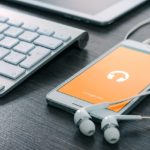 We address the role of podcasters all the time, but what role, if any, does the podcast fan play? Listeners are ultimately the ones who decide the fate of a podcast. They are the reason hosts, writers, editors, producers – and everyone in between – create content in the first place. Fans are the most crucial part of a podcast's success.
LIKE, SUBSCRIBE & REVIEW
This might seem like the most obvious action for any avid podcast listener, but if you examined the statistics of podcasts available on Blubrry, you'd see that there is often a great disparity between download numbers and subscribers. Taking the extra step to like and subscribe is really valuable to podcasters.
These statistics provide great feedback for podcasters to know when they're doing something well and when their fans like something; and these stats also can bump their show up in podcasting rankings. Higher rankings mean the show can grow and attract more listeners (and more money) to keep the content flowing. When in doubt, "like" it out!
SOCIAL NETWORKS
Interacting on social media is the lifeblood of podcasting these days. Any platform is helpful for fans looking to find one another as well as people looking for new podcasts in general. Here are some of the best ways to be a great fan on social media.
CONNECT WITH YOUR FAVE POD IRL
If a podcast you love does an in-person recording, a meetup, or even a live online session, you should attend! Not only will you get to meet the people you love listening to, but you'll also get to meet a group of people who love the same content you do. With everything we've gone through as a collective during the past few years, it's more important than ever to get face time in with new people.
SHARING IS CARING
Another thing that might seem as obvious as liking and subscribing is sharing podcasts with your friends, family, and even your enemies. (A listen is a listen!) Next time you want to give someone a gift that is low-cost, but full of love, curate a Spotify playlist of your favorite podcasts and episodes to share.
MIND YOUR MANNERS
It can be easy to fall into bad behavior online. Bullying or name-calling people with opposing views may seem anonymous and harmless. In reality, it's never helpful, and these days it's rarely anonymous. Your behavior can negatively affect the podcast you think you're supporting.
SUPER-LEGIT SUPERFAN
Not only do your favorite podcasters need your support, but you often help them curate their content. They might do episodes based on a question you posted on Reddit or start a listener call-in segment based on how much interaction they see online. Every show should be so lucky to have great superfans!
But it's important to keep in mind that everyone has boundaries that need to be respected. Podcasters generally make themselves available to fans regularly, so contact them when and how they invite you to do so. Trying to get their attention in creepy ways (contacting them at their residences, bombarding them with DMs, or sharing their personal information) is never appropriate or acceptable.
THANK YOU FOR ACTIVELY LISTENING!
When it all comes down to it, podcast creators are not only in it for themselves, they're looking for a community, too. Podcasters want to connect with their fans as much as their fans want to connect with them – so get out there, retweet, share, like, subscribe and enjoy the journey together.
_________________________________
Written by: Tara Jean O'Brien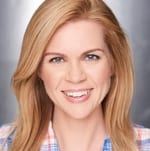 Tara Jean O'Brien has been a writer, actor, improviser, podcaster, and stand-up for nearly 800 years. When not producing, editing, and hosting her podcast, Single Vs. Married, or co-hosting, Cinema Craptaculus Presents: B-sides, she also writers on Medium and recently found a floor safe hidden in her coat closet.