Podcast: Play in new window | Download (Duration: 25:15 — 34.8MB) | Embed
Choosing Your Podcast Publishing Style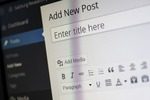 There are various ways to publish your podcast, each with their own pros and cons. Today we're getting a bit more Blubrry specific and will be reviewing the ways that you can publish your podcast with Blubrry's tools and services, specifically our WordPress plugin and internal dashboard publishing platform.
Today's Hosts: Mike Dell and Todd Cochrane
Clear up any preconceiving notions about publishing with clear explanations
Publishing Your Podcast … With Blubrry's Two Publishing Options
Via PowerPress and Blubrry Publisher
PowerPress
Blubrry PowerPress on a self-hosted WordPress site (We like to call this the Blubrry Way)

Lets you own and control the feed address apart from any company or 3rd party

Better for SEO (especially for episode search) 

Protecting yourself; as long as you have that domain and site, your podcast lives!

Gives you place to send your listeners for more information and to know where you will be no matter what happens on the app

Blubrry PowerPress on a Blubrry hosted WordPress site

Free with hosting plans at Blubrry

Most of the advantages of a self hosted site. 

Managed WordPress 

Very fast feeds and site loading

A bit restrictive, no additional plugins or themes

Use your own domain with a advanced plan or above at Blubrry
Blubrry Publisher
Dashboard Publishing

No website but a landing page on Blubrry.com's directory 

Quicklinks page could also be a good landing page (although that isn't really it's function)

Publish everything right on your Blubrry dashboard

Can be used to get started quickly

Hosting files only and using some other way to generate an RSS feed (Squarespace, handwriting your own RSS or some other website support for podcasting) 

Not used too much

Blubrry would only be hosting files and collecting your stats.

Most other features would not be used at Blubrry
For more information on how to publish your podcast media, read here on our website.
Blubrry Out & About
Todd and MacKenzie attended NAB Show 2023 (National Association of Broadcasters) this week, (hence the late episode 😬) and they spoke to a number of new and experienced creators. We can't wait to get to work together. Keep an eye out for a blog post soon recapping their conference experience.
---
Got a subject you would like us to cover on the show, Drop an email to mike@blubrry.com (audio, text, video), and we may use it. You can also post a question on the Blubrry Podcasting Facebook group.
The best place for support with any Blubrry product or service is our ticket system (https://blubrry.com/support/). Tickets give the whole team access rather than direct emails or calls.
Fill out our listener survey at surveys.blubrry.com/podcastinsider
Schedule a one-on-one with Todd (hosting customers only). Email todd@blubrry.com

Schedule a tech checkup with Mike (hosting customers only). Email mike@blubrry.com

Send us your podcast sticker and a self-addressed stamped envelope (SASE) and we will send you a Blubrry care package.
Our mailing address:
Blubrry – MacKenzie
150 E. Campus View Blvd. #180
Columbus, Ohio 43235