Podcast: Play in new window | Download (Duration: 17:35 — 24.3MB) | Embed
Podcast Reviews Can Be Beneficial, But Are They All They're Cracked Up to Be?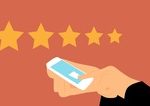 You're familiar with podcast reviews and more than likely have read some yourself about a show before you've given it a listen. Today, we discuss the benefits of having them and if they are really all that important in the grand scheme of podcast creation.
Today's Hosts: MacKenzie Bennett and Todd Cochrane
Learn the Ins and Outs of Podcast Reviews
Benefits of Podcast Reviews
Gives new listeners the general overview of the show.

Can demonstrate respectability.

Social affirmation of the show's relevance and consistency

People put a lot of weight behind reviews – we're used to it with every purchase we make nowadays.

Learn more in an article from

Podcastle on some of the benefits of podcast reviews

.
Keep a Cool Head
Similar to podcast statistics, if you're receiving an influx (or none at all), the reviews can become stressful very quickly.

Take all of them with a grain of salt.

Remember, not everyone will like you – that's perfectly ok!

Keep your ego in check and weigh the reviews. There's a good chance you'll gain valuable insights.
Apple Review Myth
More reviews doesn't mean that you'll end up in New and Noteworthy. Trust us.
Find Apple Podcast Reviews in Blubrry
You can now find the reviews in our Statistics Dashboard under Audience and Apple Reviews.

If you have any issues, let our support team know 🙂
So, You Want More Podcast Reviews
Ask for them!

Consistently remind your audience and familiarize them with the process.

Work with other podcasters — swap reviews — but be authentic.
---
---
Got a subject you would like us to cover on the show? Drop an email to mike@blubrry.com (audio, text, video) and we may use it. You can also post a question on the Blubrry Podcasting Facebook group.
The best place for support with any Blubrry product or service is our ticket system (https://blubrry.com/support/). Tickets give the whole team access rather than direct emails or calls.
Fill out our listener survey at surveys.blubrry.com/podcastinsider
Schedule a one-on-one with Todd (hosting customers only). Email todd@blubrry.com

Schedule a tech checkup with Mike (hosting customers only). Email mike@blubrry.com

Send us your podcast sticker and a self-addressed stamped envelope (SASE) and we will send you a Blubrry care package.
Our mailing address:
Blubrry – MacKenzie
150 E. Campus View Blvd. #180
Columbus, Ohio 43235