Podcast: Play in new window | Download (Duration: 21:55 — 30.2MB) | Embed
What do my podcast stats mean?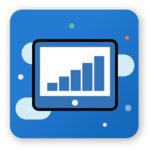 Podcast statistics can be a fun part of creating and growing your podcast. Collecting an overwhelming amount of data, we've prepared Blubrry's podcast statistics in a way that podcasters can understand in the the podcaster dashboard. Today, we discuss podcast analytics overall and what creators should pay attention to.
Today's Hosts: Mike Dell and Todd Cochrane
First and foremost, podcast statistics are not the same as web stats.
Podcast statistics are different than web stats, which you'll get from Google Analytics or a similar service

They measure different things

Web stats will count every time something hits an mp3 file as a "hit" whereas podcast stats are able to tell that it is 1 download even though the hits may be 20 or 30 on the file

Web stats are GREAT for pages and visitors but not so much for large media files
How many subscribers (followers) do I have?

It's a very hard stat to figure out

More important stat is downloads (listens) per episode

There are ways to 'Guess'

Blubrry now has Estimated Audience in our stats reporting
Hosting company stats

All hosting companies have basic stats

Some are better than others

Blubrry was the first podcast hosting provider to be IAB certification compliant
3rd party prefix stats

Podtrac, Chartable and Blubrry! (and others) 

Prefix stats are not available for use on some platforms (hosts) 

Not a terrible idea to have a 2nd opinion to compare to your hosts stats 

Just know they will not be exactly the same ever
How do I use metrics to grow my show or improve my show?

Knowing what works and what doesn't 

Measuring growth so you can see if you are going the right direction.

Insights on where and when people listen

On Blubrry stats, the retention graph might tell you that a segment causes people to stop listening
Don't obsess about your stats!

This one is probably the most important thing to know
---
Got a subject you would like us to cover on the show? Drop an email to mike@blubrry.com (audio, text, video) and we may use it. You can also post a question on the Blubrry Podcasting Facebook group.
The best place for support with any Blubrry product or service is our ticket system (https://blubrry.com/support/). Tickets give the whole team access rather than direct emails or calls.
Fill out our listener survey at surveys.blubrry.com/podcastinsider
Schedule a one-on-one with Todd (hosting customers only). Email todd@blubrry.com

Schedule a tech checkup with Mike (hosting customers only). Email mike@blubrry.com

Send us your podcast sticker and a self-addressed stamped envelope (SASE) and we will send you a Blubrry care package.
Our mailing address:
Blubrry – MacKenzie
150 E. Campus View Blvd. #180
Columbus, Ohio 43235