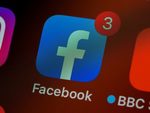 Podcasters can now add their podcast to their Facebook page for people to discover, listen and share with friends directly within the Facebook app.
New podcasting features by Facebook:
Comments and reactions – Spark a discussion and get feedback on your content. Comments allow podcast creators to engage directly with their listeners.
Podcast clips – Highlight favorite segments by creating snippets of episodes and sharing them on Facebook.
Audio destination – A central place to discover and share audio content. Recommendations are curated based on popularity or personalized interests.

Resources:
Visit the Facebook for Creators website to learn more.
At this time, podcasts are only available on the Facebook mobile app, and only to U.S. listeners.
Does your podcast have its own Facebook page? If not, create a page dedicated to your show.