Focus on Features is an ongoing series that explores the catalog of tools/services offered by Blubrry.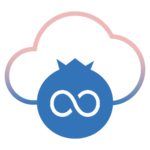 If you're regularly publishing three or more shows, or you're managing a podcast network, it might be time to look at Blubrry Pro Hosting. This service makes it easier to manage multiple shows, and may be more cost effective, depending on how many shows you're actively producing.
What it is: Blubrry Pro Hosting is a special tier of Blubrry Media Hosting specially designed for podcast networks or other podcasters who:
Monetize their shows

Need ad-insertion tools

Need to publish private podcast RSS feeds


Use large amounts of file storage/bandwidth
How it works: Existing Blubrry users can upgrade to Blubrry Pro Hosting through their Podcaster Dashboards by clicking the Pro Hosting link in the left hand sidebar. Pro Hosting offers access to Blubrry Publisher for publishing podcasts on the Blubrry website. Pro Hosting can also be fully integrated into any WordPress site using Blubrry's PowerPress plugin.
What it isn't: Blubrry Pro Hosting is probably not the right solution for podcasters who are just starting out. New producers should check out Blubrry's other Podcast Hosting plans instead.
Blubrry is dedicated to providing tools podcasters can grow into, no matter where they are in their podcasting journey. If you've worked hard, built a solid audience, and are ready to take the next step, contact the Blubrry Sales Team today to learn how Blubrry Pro Hosting can work for you!