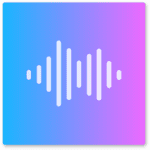 Even if you're not a standup comedian with a full hour of material, you can be a headliner! Headliner is an app that takes your podcast promotions to an 11 (for all you Spinal Tap fans out there). This app allows you to create shareable videos using the audio content from your podcast. It's like creating your own music videos for your rockin' podcast content.
We all know the best way to spread the word about your podcast is via social media. The more interesting the content you put out, the more likely you'll get interaction with your posts. Not only does Headliner put visual images to your audio content, but it also gives you the ability to add subtitles. Now, people scrolling Twitter, Instagram, or Facebook at work (not that anyone does that!), or in places where they can't hear their phone audio, can read the content of your episodes. Headliner is a great resource if you want to hook an audience and leave them wanting more. Check out some of these podcasts to see how they are integrating Headliner with their content.
Headliner offers a free version that gives you up to five free videos per month, and two different paid versions that unlock a whole new level of bells and whistles to make your Headliners pop. You can create videos to the length of your choosing; add your own graphics, cool waveforms, animation and transcription. There are multiple format options so you can customize the content for each social media platform. With just a few clicks, you can make an eye-catching video you can post right from inside the app.

Another bonus is that Headliner is a Blubrry partner, so our hosting customers can easily navigate to their published episodes right within their podcast dashboard. After you publish an episode, it's one click to get to Headliner.
We all have episodes we think deserve an extra boost. A fun technique to get new listeners to take the extra step to listen to your entire episode is to cut off your content at a key moment in a Headliner. Say your episode involves the details of a true crime and right when your host is about to reveal the killer, your Headliner ends. Or, if your host and guest are in the middle of a debate, cut off your Headliner when it sounds like the debate is about to get heated. Don't be afraid to stop mid-sentence or mid-thought. After all, who can resist a great cliffhanger?
Over 100,000 podcasts have used Headliner to promote their content. Not only is it free and easy, but it's also fun to create them. Once you create your own library of Headliners for your podcast episodes, you might even consider combining them to create a "best of" reel. The point is, don't let standup comedians think they're the only ones capable of headlining! Get started with Headliner today!
Written by: Tara Jean O'Brien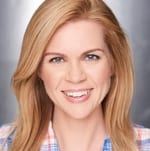 Tara Jean O'Brien has been a writer, actor, improviser, podcaster, and stand-up for nearly 800 years. When not producing, editing, and hosting her podcast, Single Vs. Married, or co-hosting, Cinema Craptaculus Presents: B-sides, she also writes on Medium and recently found a floor safe hidden in her coat closet.