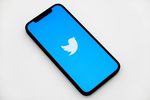 There are many ways that podcasters can collect information that can be used as show notes for their next episode. For me, the most efficient way is to use Twitter and Tweetdeck. This works best if your podcast is about one specific topic.
One of my podcasts is called Shattered Soulstone and focuses on the Diablo series of games made by Blizzard Entertainment. The show started in 2011 with an emphasis on the "Diablo community." There is a Shattered Soulstone Twitter account (@ShatteredStone), which is helpful to gather relevant information for show notes.
The first thing I do, every day, is get on Tweetdeck and scroll through what the followers of the Shattered Soulstone Twitter posted. I scan for items that are relevant to the show's focus. Anything that seems like something the community would want to know about gets retweeted. Most of it ends up in the show notes for the next episode.
Community Topics
For example, there has been an ongoing problem within not only the company that makes the Diablo games, but also in Activision (the parent company). This has led to news websites that don't usually write about gaming to post articles about the lawsuits and other issues. Recently, the workers of those companies have started focusing on unionizing. I feel it is important to keep my listener's updated. My goal is to have everyone hoping for the very best for the workers because they are the ones who create the games we love.
Community Members
The Shattered Soulstone account follows people who are working (or have worked) on Diablo games. This includes community development managers, people who were previously game developers, and the official Diablo Twitter accounts. It is a good way to find news about recently released content in the games, when a new game will release, and whenever a patch is made to existing game content. There is also an opportunity to retweet a person who announces they are leaving Blizzard and when someone announces they have started working for Blizzard on a Diablo team. Once in a while, a Lead will share information that the community has been waiting for.
Community Creations
In addition, I seek out the wonderful creations from the Diablo community.This can include artwork, cosplay as a Diablo character, animation, shrines to one of the characters, and more. In addition, I mention when other Diablo-focused podcasts release a new episode of their show, and point people toward websites that have helpful information for those who want to know how to play more efficiently.
All of these things can be retweeted and shared with those who follow the @ShatteredStone Twitter account. In addition, I can use Tweetdeck to find even more Diablo content. It is easy to look up a specific Twitter account, pop it up on Tweetdeck, and scroll to where the Diablo-related tweet is. With one click, I can have the Shattered Soulstone account retweet it. Sometimes, those people will start following the podcast's Twitter account and this helps to grow my show's audience.
When it is time to record a brand new episode, I can take a look at the things that I collected in the Shattered Soulstone Twitter account. Everything I wanted to talk about is right there! What works best for me is to open a browser and sort things into individual tabs. It makes it easy for me to put things together by topic so my show flows nicely. When the show is over, I use those tabs to make show notes. All of this significantly decreases time spent searching for what to talk about.
A bonus of approaching things this way is I get to engage with members of the Diablo community. Some have joined me as a guest on my podcast. I was able to meet and talk with many of them at previous BlizzCon's (before the pandemic), and ask questions to some of the people who worked on the games.
In short, gathering up topics for show notes on Twitter saves a lot of time and energy that would otherwise be spent digging up things to talk about. It is especially good for podcasters who don't have a lot of free time, or who have chronic illnesses that slow them down. Your community will organically grow the most value you give them. Be sure to follow Blubrry's Twitter and learn more about posting on Twitter for your podcast here.
____________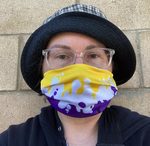 Jen Thorpe has been podcasting since 2005. They are the host of the Shattered Soulstone podcast, which releases new episodes every week. When they aren't podcasting, they are playing video games or Dungeons & Dragons.