Podcast: Play in new window | Download (Duration: 25:27 — 34.9MB) | Embed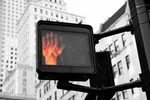 As with any new year, so comes inevitable change, i.e things deciding to end things but also begin. This week we share stories on reviving the podcaster hall of fame, new podcasts and a few tales on how not everything lasts and the power of saying no.
Thanks for joining us on this episode of Podcast Insider. Looking to be a guest on the show? Let us know.
News
Best Practice
Active listening
An interview can be used as a cheap and easy way to entertain your audience, but it requires your participation too to be done well. A question here and there doesn't cut it.
Blubrry News
Blubrry Pro Tip
When to say NO!
Question(s) of the Week
Question: I looked at my feed and my posts are being cut short and at the end, it has "This post originally appeared on (link to my website)." How do I turn that off?
Answer: It's a setting in the Yoast SEO Plugin. Go to the SEO menu in your sidebar, click on "Search Appearance" and then click on the RSS tab. Blank out any boxes in there that have any code or text in them. Lastly, save your changes.
Got a question you'd like us to answer on the show? Drop an email to mike@blubrry.com (audio, text, video) and we may use it.
The best place for support with any Blubrry products/services is our ticket system (https://blubrry.com/support/). Tickets give the whole team access rather than direct emails or calls.
______________
Coming to you this week from the New Media Studio in Coldwater, Michigan and Mike Dell's World Studio in Traverse City, Michigan. Produced by the Blubrry Pro-Production team.
Schedule a one-on-one with Todd (hosting customers only). Email todd@blubrry.com

Schedule a tech checkup with Mike (hosting customers only). Email mike@blubrry.com


Send us your podcast sticker and a self-addressed stamped envelope (SASE) and we will send you a Blubrry care package.
Our mailing address is:
Blubrry – MacKenzie
150 E. Campus View Blvd. #180
Columbus, Ohio 43235