Don't Discount These Strategic Possibilities for Podcasters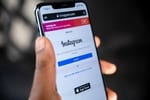 Instagram offers amazing marketing opportunities for podcasters. It is a great way to stay connected with your listeners between episodes and make your show more discoverable online. There are loads of people who have shared their valuable Instagram strategies, and fortunately those insights can help you, the podcaster. 
This will be a unique blog post in that we present other resources to boost your use of Instagram for podcast marketing. We've enlisted a collection of blog posts about Instagram from respected influencers. You can skim this article and pick up some easily applicable tips or you can click through and do a deep-dive for Instagram best practices.
Below you will find a key takeaway from each article.
Best Time to Post on Instagram, Facebook, LinkedIn and Twitter in 2020 (oberlo.com)
If you only post once a week, post between 11 a.m. and 1 p.m. on Wednesday.
Gary Vee and the $1.80 strategy – Westfair Communications (westfaironline.com) 
Posting on other Instagram posts yields better results than making your own posts if you use strong hashtags.
Instagram SEO: Six Ways to Increase Your Discoverability – Later Blog
Using traditional SEO techniques in crafting your Instagram posts makes you more discoverable than writing in natural language.
Instagram Alt Text for SEO: How to Add it and Why it Matters (mariahmagazine.com) 
Adding Alt Text to your images boosts your post within the Instagram algorithm.
How To Use The New Instagram Alt Tag For SEO | by Andrei Rebegea | The Startup | Medium
Adding Alt Text to your Instagram images boosts SEO in Google Image searches.
Instagram's reputation has come a long way since 2012 when the Max Black character from CBS' sitcom '2 Broke Girls' declared, "Twitter is for idiots and Instagram is Twitter for people who can't read." It is a powerhouse social media platform. Use the tips above and the full strategies shared in the linked articles to increase your podcast marketing results through Instagram; or ignore Instagram at your own peril. Oh, and still need to start your podcast? Choose Blubrry as your podcast host to get going, and then you can benefit from our Instagram tips.