Focus on Features is an ongoing series that explores the catalog of tools/services offered by Blubrry.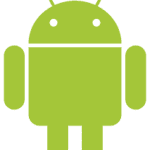 Modern mobile devices were made for consuming podcasts. No matter where you are, as long as you have a data connection, you can easily listen to a variety of podcasts.
Thanks to its early support of the medium, Apple became synonymous with podcasting. That reputation was furthered by the inclusion of native podcast playback on iOS. As the mobile device industry matured, Google's Android operating system became a serious competitor to iOS, eventually taking the majority of the mobile OS market. But unlike iOS, Android didn't initially ship with a native podcast-consumption solution.
Hoping to give Android the same one-tap listening experience as iOS, Blubrry created

Subscribe on Android

.
What it is: Subscribe on Android (SoA) is a free service that creates a podcast subscription page specifically for Android users.
How it works: Podcasters can easily create one of these pages by adding a valid podcast feed URL to the Subscribe on Android website. Podcasters can then link directly to their SoA pages from media players, websites, or social media. When a listener using a SoA-compatible podcast app taps a show's SoA link, their device will automatically subscribe them to that show. If a listener's device doesn't have a SoA-compatible app, they're directed to a page that lists SoA-compatible apps they can install.
What about Google Podcasts? Subscribe on Android currently supports 17 different podcast-listening apps including Google Podcasts. While Google Podcasts is automatically included now with most Android devices, it's not a guarantee that all listeners want to use Google Podcasts. SoA helps to bridge the gap between your show and those listeners.
In podcasting, audiences are built one listener at a time. Reducing the friction between "prospective listener" and "subscriber" should be every podcaster's priority. Sign up for Subscribe on Android today and make a big leap toward that goal!