Podcast: Play in new window | Download (Duration: 1:09:49 — 63.9MB) | Embed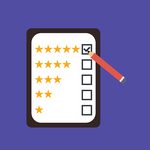 More announcements came this week, like the plan and service changes at Blubrry. We're giving our advanced hosting customers more monthly storage at no cost to them and we've released an updated audience survey for podcast listeners to fill out. But, we don't just talk about us this episode, we mention Podcast Movement Evolutions, a best practice and changing your podcast content into a book. Big thanks to Dr. Denise for joining Todd this time as she's our podcaster of the month and was a joy to have on the show.
Thanks for joining us on this episode of Podcast Insider. Looking to be a guest on the show? Let us know.
News
Best Practice
Stick with it. Publish enough episodes to foster an audience or following.
One or two episodes isn't typically enough for a listener to know if they want to stick around regularly or subscribe. We tend to see that if podcasters make it past the 7 and then 15 or so episode mark, they'll stick with it and the same can be said for audiences.
Blubrry News
Blubrry Pro Tip
Turn your podcast into a book
Interview
Dr. Denise McDermott, MD – Podcaster of the Month
Question of the Week
Question: If I want to have a guest on my podcast, do they need to sign a release form or anything legal like that?
Answer: It's not required, but it could greatly work in your favor to have them sign one, even a simple version. Most likely, all will go smoothly with your guest, however on the off chance that it doesn't, something like this could assist in any trouble you run into with them. Gordon Firemark, a known podcast lawyer, has a downloadable one on his site.
Got a question you'd like us to answer on the show? Drop an email to mike@blubrry.com (audio, text, video) and we may use it.
The best place for support with any Blubrry products/services is our ticket system (https://blubrry.com/support/). Tickets give the whole team access rather than direct emails or calls.
______________
Coming to you this week from The New Media studios in Coldwater, Michigan & Mike Dell's World Studio in Traverse City, Michigan. Produced by the Blubrry Pro-Production team.
• Schedule a one-on-one with Todd (hosting customers only). Email todd@blubrry.com
• Schedule a tech checkup with Mike (hosting customers only). Email mike@blubrry.com
• Send us your podcast sticker and a self-addressed stamped envelope (SASE) and we will send you a Blubrry care package.
Our mailing address is:
Blubrry – MacKenzie
150 E. Campus View Blvd. #180
Columbus, Ohio 43235