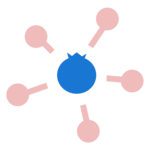 Next week, we'll be upgrading the storage limits of all hosting plans. In a continued effort to provide additional value to our offerings, we decided to reward our advanced users with significantly more storage overall.
This means we will be discontinuing our no-fault-overage allowances. Effective Tuesday, March 15, 2022, all hosting customers will have a higher monthly quota available. This does not mean that users cannot reach out to the support team and request a small one-time bump when they have a larger than expected or an additional episode that month.
If you're not familiar with our plans, our Advanced Hosting plans not only offer more storage but also include our Advanced Statistics and domain mapping. You can read more about those here. If you're interested in publishing more frequently or want unique stats information, you can upgrade to our advanced plan at any time – prorated too.
The new storage options will be helpful to any podcaster who produces a video podcast or is focused on extremely good audio quality. Based on that, you could increase your encoding rate with the new storage limits. Our new advanced plans offer a minimum of six hours of content at standard encoding rates each month.
Hosting Plan Changes
$12 – 100MB — 125MB
$20 – 250MB — 400MB
$40 – 500MB — 800MB
$80 – 1,000MB — 1,600MB
"Additional storage allows a podcaster more flexibility with their schedule and episode length. This bump helps with both quality and quantity," said CEO Todd Cochrane. "We have made numerous announcements over the past six months and will continue to make advancements on our website and tools for podcasters growth in 2022."
Be sure to continue following our blog for announcements as well as our social media — Twitter, Instagram, Facebook, LinkedIn.