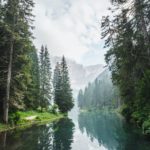 Podcast content that is evergreen is not time sensitive. You can expect that your podcast episodes with evergreen material will be downloaded more as time passes than podcast episodes that are time sensitive. That's because your audience can glean value from your content even if your podcast episode is consumed weeks, months or years after it was created. Blubrry has been committed to helping you create evergreen content since 2015, when it released a hosting feature, Long Tail Podcasting.
Blubrry recently partnered with Headliner to allow podcasters to easily integrate creating videos for their shows. That said, most podcasters are only using these videos to promote specific podcast episodes as they are released. While this use of Headliner content might briefly drive traffic to some of your episodes, you could be missing out on the benefits of making your Headliner Content evergreen as well. The good news is that just like repurposing your podcast material for a headliner video is easy, it is also easy to make your Headliner Content evergreen.
Consider the following seven tips to make your Headliner Content Evergreen:
Edit your Headliner Content to share a complete topic (such as an entire 'How To' segment of your podcast) rather than just a clip that teases an episode.

Have the graphics and even the outro of your Headliner Content reference your website or podcast name, not a specific episode.

To maximize the benefits, avoid using audio or creating text in your Headliner Content that references specific times, places or events.

Design your Headliner Content to emphasize the static image and text rather than the wave form.

Create a webpage or playlist as a repository for all your evergreen Headliner Content.

Experiment with how to best share your Headliner Content (social media, email lists, news aggregators). You may find an audience for your Headliner Content beyond your podcast following.


Continually create thematic Headliner templates and save your Headliner project components so that you can easily re-engineer your past Headliner Content as you update your branding, contact information, etc.
Do you have any tips or tricks to get the most out of your Headliner Content? Please share in the comments below.