Podcast: Play in new window | Download (Duration: 1:05:04 — 89.4MB) | Embed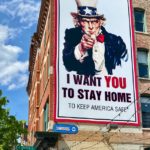 It's been a long seven months here in the United States (as it has been elsewhere), and we're only two weeks away from the U.S Presidential Debates – which was recently suggested to be hosted on Joe Rogan's podcast, with Donald Trump and Joe Biden. We ask, is a presidential debate on a podcast a good idea?
Don't worry we discuss more than just politics integrated into politics this episode. Such as news from Amazon Music / Audible, some moves to the Apple team, and some upcoming events.
Thanks for joining us this episode of Podcast Insider. Looking to be a guest on the show? Let us know.
Recorded live from two well-separated and socially distant podcast studios in northern and southern Michigan; here's Podcast Insider.
News:
Best Practice:
Audio levels and tools for editing/recording
For Podcast insider, we use a lot of tools. 
Auphonic for leveling + Blubrry Pro Production

Audition, for editing and final file creation

Recorded on each end with hardware recorders.  Rodcaster Pro and Dennon digital audio recorder as a backup.

Blubrry News:
Blubrry at 15!  We had a Facebook Live "party" celebrating 15 years in business. See the replay here.


New website coming soon! Watch for it at blubrry.com in the next few weeks.



International Podcast Day: Coming up shortly, Sept 30. Potentially still looking for a second guest to join the Powerful Women session with MacKenzie.

Newsletter will be going out next week, keep an eye out in your inbox.

Interview:
No interview this week, we will replay our 15-year anniversary live steam at the end of the show. 
Blubrry podcasters, let us interview you for the show! Tell your story of podcasting right here on Podcast Insider. Email Todd@blubrry.com, Mike@blubrry.com or MacKenzie@blubrry.com.
Support: 
Amazon Music / Audible podcasts: YES, we will be building in support for Amazon in our products. If you'd like to submit your show now, head here.


Push vs. Pull: RSS (and podcasting) is a PULL. You create your show and create an RSS feed.  All the directories and apps PULL your show when they can. It can take 24-72 hours. This is normal. That is why you want your listeners to subscribe; if they do they get episodes as soon as their app pulls your feed (normally within an hour).
Promo code INSIDER for a free month at Blubrry.com
Coming at you this week from two very separate podcast studios in Michigan. Produced by the Blubrry Pro-Production team.
Schedule a one-on-one with Todd (hosting customers only) Email todd@blubrry.com
Schedule a tech checkup with Mike (hosting customers only) Email mike@blubrry.com
Send us your podcast sticker and a self-address stamped envelope (SASE) and we will send you a Blubrry care package.
Our mailing address is:
Blubrry – MacKenzie
150 E. Campus View Blvd. #180
Columbus, Ohio 43235