God Stuff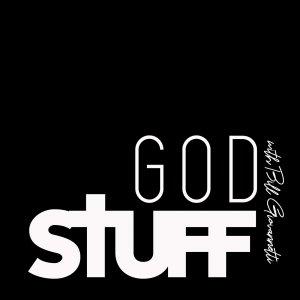 Latest Episodes

January 16, 2020
...but with the precious blood of Christ, as of a lamb without blemish and without spot. (1 Peter 1:19) As Christians, we believe that Christ was the spotless, sinless Lamb of God. As the unique Person -- fully God,

December 04, 2019
In this episode of the GodStuff podcast, Travis Osborne joins Bill Giovannetti for a conversation about Prophecies of the Messiah. How did the Old Testament Scriptures foreshadow and predict the coming of Christ? How was Christmas promised?

November 21, 2019
I this episode of God Stuff, Bradley Thomas joins Bill in a discussion of Angels and Demons. Where did they come from? How do they get their wings, really? And how do they impact our lives? Should Christians worry about demonic possession?

November 13, 2019
This fallen world is a morally broken pain machine. - That is one of the sad lessons of the biblical teaching of the Fall. In this world, Jesus said, we will have troubles. Truer words were never spoken. - There is hope, however. The grace of God,

October 25, 2019
Christians have been gathering beside lakes and streams, pools and seas, since the very beginning to practice the rite of baptism. In this episode, Bradley Thomas joins Bill to talk about baptism. What does it mean? How should it be done?

October 17, 2019
The first thing to die in a church, without constant encouragement from leadership, is evangelism. In this episode of God Stuff, Bill is joined by Todd Skinner to discuss why evangelism seems to be at a low point, and how we can move forward.

October 09, 2019
In today's episode, Bradley Thomas joins Bill Giovannetti to talk through what it sounds like to pray using the Lord's Prayer as a template. 

October 01, 2019
Faith is trust in an authority: for empiricism, the authority is our senses. For rationalism, the authority is our postulates—the logical concepts that get the rational ball rolling. For Christianity, the authority is Jesus and his Word.

September 24, 2019
The heart of Scripture is Christ. The heart of Christ is grace. The heart of Grace is the Cross.  - Without Christ's Cross, there is no grace, not in reality, and not conceptually either. There is no such thing as a Christless grace,

September 04, 2019
Let me start by saying please do not confuse humanism with humanitarianism. Humanitarianism means caring for people, and as Christians, we are fans of that.  - Humanism is something different. It is, ultimately,