God Stuff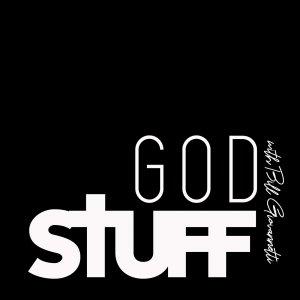 The End (165)
June 27, 2023
Today marks a pivotal point for the God Stuff podcast as we reach Episode 165. Yes, dear friends, this is our final episode. This decision wasn't made lightly; it's the culmination of deep reflection and consideration of the best way to invest my time. Despite the twinge of sadness, there is also a sense of relief and peace. 
The journey of the God Stuff podcast has been unforgettable, going bigger, better, and deeper in our understanding of Christ, Scripture, and our bond with God. 
While this chapter closes, our shared journey doesn't end here. You can still be part of the spiritual journey on YouTube (youtube.com/PathwayChurchRedding) where my preaching continues, and at the Veritas School where I teach regularly. Let's continue to delve into the truth together. 
Remember, keep the Word of God at the center of your life. Hold the gospel close to your heart, and let its truth guide you beyond emotions, cultural dictates, and anything else that may divert your path. 
I can't express how grateful I am for each of you, your support, your kind words, and your shared faith. As we wrap up the God Stuff podcast, I want to encourage you to stay in touch. Your journey is my journey, and my ministry continues. So, here's to the love and wisdom we've shared and to the exciting road ahead. 
Stay blessed, stay inspired, and continue living our faith to the fullest. God Bless! 
About Our Host:
Bill Giovannetti is the Senior Pastor at Pathway Church, Redding, California — an experienced senior pastor with a demonstrated history of working in the religious institutions' industry. He also teaches ministry-related college classes at Simpson University and the A. W. Tozer Theological Seminary. Bill has always had a passion to bring the deep things of God's word to the everyday people of God.
Connect with Bill Giovannetti:
●  Visit the website: https://www.veritasschool.life/
●  Subscribe to the podcast: https://maxgrace.com/category/podcasts/
●  Follow Bill on Facebook: https://www.facebook.com/bill.giovannetti
●  Follow Bill on Twitter: https://twitter.com/BillGiovannetti
●  Follow Bill on Instagram: https://www.instagram.com/billgiovannetti/
Thanks for tuning in! Please don't forget to like, share, and subscribe!
---
Download Episode