God Stuff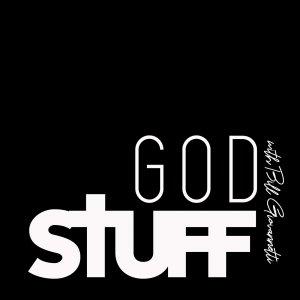 Our Turn To Be Pentecostal, Part 2 (164)
June 20, 2023
In Episode 164, we continue with part two of my sermon from a year ago at Pathway Church. We believe that this message holds the key to unlocking new levels of faith, inspiration, and personal growth. Let us delve into the depths of faith and encounter the transformative power of the Holy Spirit.
This is a season of divine connection, where miracles unfold and lives are forever changed. Let the timeless wisdom from the Book of Acts guide us on this incredible path. Discover the joy, the passion, and the boundless love that come with living a Pentecostal life. Together, we will ignite a flame that cannot be extinguished!
Tune in now, and let's go bigger, better, and deeper!
If you enjoy this episode, please subscribe to the God Stuff Podcast, so you're always the first to know when a new episode is released.
Episode Timestamps: 
00:00 - Intro
02:54 - Modern Version of Speaking in Tongues
05:39 - The Origin of Speaking in Tongues
08:28 - Biblical Christianity and Supernaturalism
12:22 - Six Lessons from Joel
16:21 - Clear Revelation of the Word of God
20:55 - The Day of the Pentecost
23:52 - The Psalms of David
27:58 - Seeing is Believing
29:55 - Let's be Pentecostal
33:16 - Closing Prayer
Biblical References:
Acts 2

Acts 2:1-4

Acts 2:5

John 20

John 20:26-28

Acts 2:7,11

Acts 12:12

Acts 2:14

John 15:26

Acts 2:22

Acts 2:25

Acts 2:37

John 20:29
About Our Host:
Bill Giovannetti is the Senior Pastor at Pathway Church, Redding, California — an experienced senior pastor with a demonstrated history of working in the religious institutions' industry. He also teaches ministry-related college classes at Simpson University and the A. W. Tozer Theological Seminary. Bill has always had a passion to bring the deep things of God's word to the everyday people of God.
Resources:
Veritas School Online Theological School 
https://www.veritasschool.life/   
Connect with Bill Giovannetti:
●  Visit the website: https://www.veritasschool.life/
●  Subscribe to the podcast: https://maxgrace.com/category/podcasts/
●  Follow Bill on Facebook: https://www.facebook.com/bill.giovannetti
●  Follow Bill on Twitter: https://twitter.com/BillGiovannetti
●  Follow Bill on Instagram: https://www.instagram.com/billgiovannetti/
Thanks for tuning in! Please don't forget to like, share, and subscribe!
---
Download Episode