God Stuff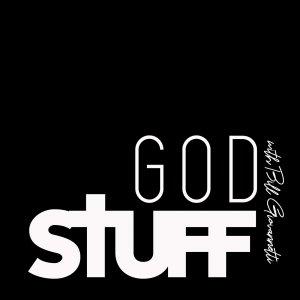 The Treasure and the Pearl (161)
May 30, 2023
In Episode 161, we revisit a special sermon I preached a few weeks ago. Prepare to dive into divine wisdom as we bring the profound parables of the hidden treasure and the Pearl of Great Price to life, told by none other than Jesus himself.
We also shed light on the surprising and beautiful facets of John's identity, a revelation that promises to add another layer of understanding to our religious discourse. Let us delve into the surprising yet wonderful aspects of John's identity - a revelation you won't want to miss.
Tune in now, and let's go bigger, better, and deeper!
If you enjoy this episode, please subscribe to the God Stuff Podcast, so you're always the first to know when a new episode is released.
Episode Timestamps: 
00:00 - Intro
02:23 - Mothers as Unsung Heroes
04:34 - The Parable of the Pearl of the Great Price
08:45 - The Work of God in the Last Supper
11:05 - What it Means to Be a Good Christian
13:45 - How some Followers Define Normal and Attack Identity
15:38 - The Death of Jesus on the Cross
17:52 - Disciple John
20:27 - What do the Voices in our Head say about God's love?
24:53 - The Missing Piece that Sends Us into a Dark Place
27:17 - The Price that Jesus Paid
30:01 - Jesus Still seeks us
32:54 - Closing Prayer
Biblical References:
Matthew 13:44-46

John 13:23

John 19:26

John 20:22

Romans 8:1

John 21:7

John 21:20

Isaiah 49:15-16
About Our Host:
Bill Giovannetti is the Senior Pastor at Pathway Church, Redding, California — an experienced senior pastor with a demonstrated history of working in the religious institutions' industry. He also teaches ministry-related college classes at Simpson University and the A. W. Tozer Theological Seminary. Bill has always had a passion to bring the deep things of God's word to the everyday people of God.
Resources:
Veritas School Online Theological School 
https://www.veritasschool.life/   
Connect with Bill Giovannetti:
●  Visit the website: https://www.veritasschool.life/
●  Subscribe to the podcast: https://maxgrace.com/category/podcasts/
●  Follow Bill on Facebook: https://www.facebook.com/bill.giovannetti
●  Follow Bill on Twitter: https://twitter.com/BillGiovannetti
●  Follow Bill on Instagram: https://www.instagram.com/billgiovannetti/
Thanks for tuning in! Please don't forget to like, share, and subscribe!
---
Download Episode