God Stuff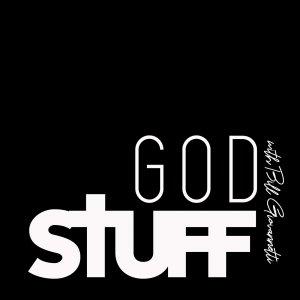 Our Turn To Be Pentecostal, Part 1 (163)
June 13, 2023
In Episode 163, we embark on a deeper journey with God as we revisit part one of my previous sermon at Pathway church. Drawing inspiration from the Book of Acts and the teachings at Pathway Church, this exploration dives into the profound essence of Acts Chapter 2. 
We'll reflect on the day of Pentecost, the divine outpouring of the Holy Spirit, and the captivating mystery of speaking in tongues. This exploration isn't about confining ourselves to labels or doctrines, but about opening our hearts to experience the transformative power of the Holy Spirit in our lives.
Tune in now, and let's go bigger, better, and deeper!
If you enjoy this episode, please subscribe to the God Stuff Podcast, so you're always the first to know when a new episode is released.
Episode Timestamps: 
00:00 - Intro
03:40 - The Feast of Pentecost
07:37 - The Ascension of Christ
09:17 - The Sound of Mighty Rushing Wind
13:28 - The Supernatural Ability of the People of God
18:22 - All Capital Letters
21:02 - Passage from the Old Testament
25:59 - Fellowship and Friendship with God
28:51 - Proving the Truth of God
33:48 - The Work of Redemption
39:09 - Closing Prayer
Biblical References:
Acts 2:1-13

Acts 2:14-36

Acts 1:4-5

Acts 2:14-15

Acts 2:16-21

Acts 2:22-28

Acts 2:29-36

John 14:17

John 7:39
About Our Host:
Bill Giovannetti is the Senior Pastor at Pathway Church, Redding, California — an experienced senior pastor with a demonstrated history of working in the religious institutions' industry. He also teaches ministry-related college classes at Simpson University and the A. W. Tozer Theological Seminary. Bill has always had a passion to bring the deep things of God's word to the everyday people of God.
Resources:
Veritas School Online Theological School 
https://www.veritasschool.life/   
Connect with Bill Giovannetti:
●  Visit the website: https://www.veritasschool.life/
●  Subscribe to the podcast: https://maxgrace.com/category/podcasts/
●  Follow Bill on Facebook: https://www.facebook.com/bill.giovannetti
●  Follow Bill on Twitter: https://twitter.com/BillGiovannetti
●  Follow Bill on Instagram: https://www.instagram.com/billgiovannetti/
Thanks for tuning in! Please don't forget to like, share, and subscribe!
---
Download Episode