God Stuff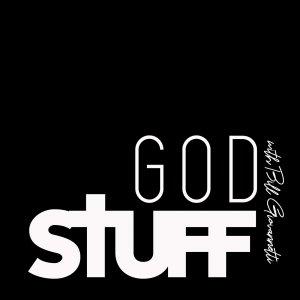 The Shield of Faith (162)
June 06, 2023
In Episode 162, we revisit another special sermon I preached last January of this year where we talked about Christian incomplete and the shield of faith. Faith, in its essence, is about trust, belief, and confidence - not just in a higher power, but also in ourselves and the journey we're on.
Like a shield in battle, faith can help us deflect the arrows of despair and defeat. It fuels resilience, cultivates strength, and inspires us to rise above obstacles. So, ready to lift up your shield of faith today? Remember, you're stronger than you think, and with faith, nothing is impossible. 
Tune in now, and let's go bigger, better, and deeper!
If you enjoy this episode, please subscribe to the God Stuff Podcast, so you're always the first to know when a new episode is released.
Episode Timestamps: 
00:00 - Intro
02:28 - Shield of Faith
05:05 - Instructions of God
08:14 - Shield of Faith
10:18 - Soldier in a Fierce Battle
11:04 - What is Faith
12:28 - Symbols of Arrows
13:08 - Anatomy of Faith
14:51 - Strategy of satan
17:19 - Faith is only as good as its object
19:44 - Chair Illustration
23:36 - Definition of Saving Faith
26:13 - Fiery Darts/Satan's Fault
31:55 - Situational Faith
33:01 - Saviour Faith
34:58 - Closing Prayer
Biblical References:
Ephesians 6:16

Book of Numbers

Numbers 21:6

Numbers 21:9

Isaiah 45:22

Galatians 2:16

Romans 4:16

John 14:6

John 19:30

Hebrew 12:1-2
About Our Host:
Bill Giovannetti is the Senior Pastor at Pathway Church, Redding, California — an experienced senior pastor with a demonstrated history of working in the religious institutions' industry. He also teaches ministry-related college classes at Simpson University and the A. W. Tozer Theological Seminary. Bill has always had a passion to bring the deep things of God's word to the everyday people of God.
Resources:
Veritas School Online Theological School 
https://www.veritasschool.life/   
Connect with Bill Giovannetti:
●  Visit the website: https://www.veritasschool.life/
●  Subscribe to the podcast: https://maxgrace.com/category/podcasts/
●  Follow Bill on Facebook: https://www.facebook.com/bill.giovannetti
●  Follow Bill on Twitter: https://twitter.com/BillGiovannetti
●  Follow Bill on Instagram: https://www.instagram.com/billgiovannetti/
Thanks for tuning in! Please don't forget to like, share, and subscribe!
---
Download Episode