Boston Venue: The Channel Story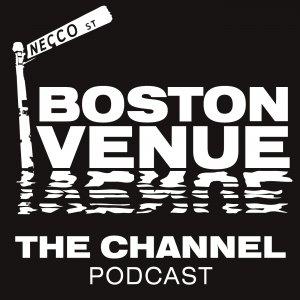 Latest Episodes

May 04, 2021
In the long-awaited conclusion of Boston Venue: The Channel Story, the club is going to be auctioned off in bankruptcy--again. Just like everything else in this sordid tale, nothing adds up, the mob is always lurking,

October 10, 2020
In Part One of Episode 10, new money and new partners have forced Harry Booras OUT of The Channel. But the new regime quickly found themselves underwater as the local mob started skimming 80% of the revenue while stiffing vendors, artists and staff.

March 26, 2020
Heavy Metal was a mainstay at The Channel. In 2015 VH1 named it one of the Top 10 venues for heavy metal ever. National acts including Metallica, Slayer, Motorhead and Alice in Chains played the club. Locals including Wargasm,

February 13, 2020
Crafting each episode of Boston Venue: The Channel Story is a painstaking process involving hours of research, combing through a ton of archival material. Occasionally, some incredible hidden gems pop up...

January 07, 2020
By the mid-80s, The Channel was a successful venue. Big-name acts played The Channel in lieu of theatre and even arena shows. The legendary Roy Orbison played his final shows at the club. Bo Diddley and Ron Wood brought their "Gunslinger's Tour.

November 11, 2019
From the beginning, black music was a primary feature of The Channel's eclectic lineup of headliners. Episode 7 explores The Channel's embrace of early hip-hop, reggae, funk and R&B acts--and the impact it had on a still racially segregated Boston,

October 27, 2019
Putting together each episode of Boston Venue: The Channel Story is a painstaking process involving hours of research and hours more coordinating and conducting interviews with the artists, journalists, DJs and scenesters that were there.

September 18, 2019
Episode 6 dives deep into the pit with a focus on the hardcore punk scene of the '80s. The Channel's embrace of the genre, along with details only the people who were there can provide, is the highlight of this special episode.

August 09, 2019
The Channel became a musical melting pot in a city still divided by parochial neighborhoods and lingering racial animosities. A club on a desolate stretch of the Boston waterfront became a hub for rock 'n' roll, punk, hardcore, straight-edge,

July 07, 2019
The Channel finds itself in the midst of a decade of profound change in Boston. Live music was a major part of that cultural shift. In the halls and streets of power, long-entrenched attitudes and traditions are being challenged by new players with new...