Boston Venue: The Channel Story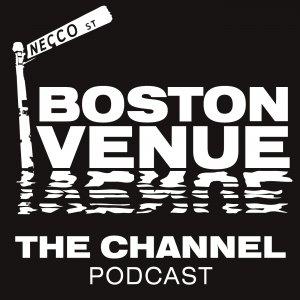 SEASON ONE, EPISODE NINE: "Heavy Metal & Heavy Trouble"
March 26, 2020
Heavy Metal was a mainstay at The Channel. In 2015 VH1 named it one of the Top 10 venues for heavy metal ever. National acts including Metallica, Slayer, Motorhead and Alice in Chains played the club. Locals including Wargasm, Meliah Rage and Extreme rocked to packed houses. Yet expenses kept going up, and The Channel needed an infusion of new cash to survive. An old acquaintance reemerged to help bail out the club. He ended up having some dangerous ties...

This is the ninth episode in the true story of Boston's legendary live music club, The Channel.

Music featured in this episode: Wargasm. Intro music courtesy of Jon Butcher Axis.

Contributing storytellers in this episode: Chachi LoPrete, Bob Mayo, Mike Colucci, Peter Booras, Tony Capobianco, Joanne Cody and Steve Marullo.

Listen & Subscribe:

RadioPublic
Apple Podcasts
Android
Spotify
Stitcher
Tune-In
Google Podcasts

Get more of The Channel Story on our website, https://thechannelstory.com/.

Boston Venue: The Channel Story was conceived and created by Harry Booras. Executive Producer, David Ginsburg. Produced by Chachi Loprete. Written by Harry Booras. Contributing writers: David Ginsburg and Sean McNally. Edited by: Christopher O'Keefe. Recording engineer: Tory Lam. Audio production by Tony Baglio. Graphic designer: Lisa St. John Bennett. Narrated by John Laurenti.
---
Download Episode