Boston Venue: The Channel Story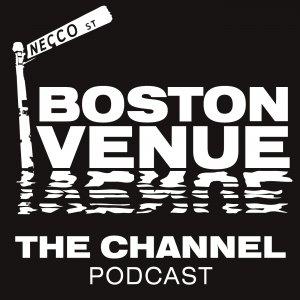 SEASON ONE, EPISODE TEN, Part 1: "What The **** Happened?"
October 10, 2020
In Part One of Episode 10, new money and new partners have forced Harry Booras OUT of The Channel. But the new regime quickly found themselves underwater as the local mob started skimming 80% of the revenue while stiffing vendors, artists and staff. Harry and his brother Peter try to save the club, but guns and cocaine--not to mention a psychotic mafia member--complicate matters.

This is the first part of the tenth and final episode in the true story of Boston's legendary live music club, The Channel.

Music featured in this episode: Wargasm and The New Models. Intro music courtesy of Jon Butcher Axis.

Contributing storytellers in this episode: Steve Marullo, Casey Lindstrom, and Peter Booras.

Listen & Subscribe:

RadioPublic
Apple Podcasts
Android
Spotify
Stitcher
Tune-In
Google Podcasts

Get more of The Channel Story on our website, https://thechannelstory.com/.

Boston Venue: The Channel Story was conceived and created by Harry Booras. Executive Producer, David Ginsburg. Produced by Chachi Loprete. Written by Harry Booras. Contributing writers: David Ginsburg and Jennifer Sea Booras. Edited by: Christopher O'Keefe. Recording engineer: Tory Lam. Audio production by Tony Baglio. Graphic designer: Lisa St. John Bennett. Narrated by John Laurenti.
---
Download Episode