Boston Venue: The Channel Story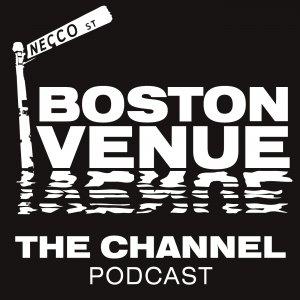 SEASON ONE, EPISODE FIVE: "Where'd You Go?"
August 09, 2019
The Channel became a musical melting pot in a city still divided by parochial neighborhoods and lingering racial animosities. A club on a desolate stretch of the Boston waterfront became a hub for rock 'n' roll, punk, hardcore, straight-edge, and a rapidly developing ska scene. Radio stations were battling for dominance. Politicians were looking to score points by using The Channel to further their agendas. And another local club owner--and Godson of a fearsome mafiosi--is hanging around The Channel. Little did he know that his time was running out…

This is the fifth chapter of the true and complete story of Boston's legendary live music club, The Channel. As this 10-episode season continues, you'll hear all about the club's gritty beginnings, 1980s live music heyday, and the bitter end, when local mobsters leave the club in ruins...and leave one man dead, sparking a 25-year mystery.

If you enjoyed Episode Five, please show your support by subscribing to "Boston Venue: The Channel Story" and leaving a review.

Music featured in this episode, "Police Beat" and "Where'd You Go" provided by The Mighty Mighty Bosstones. Contributing storytellers in this episode: Dickie Barrett, Sean McNally, Carter Alan, Brad Mindich, Warren Scott, Peter Booras, and Caesar Angiulo.

Listen & Subscribe:
Apple Podcasts
Android
Spotify
Stitcher
Tune-In
Google Podcasts

Get more of The Channel Story on our website, https://thechannelstory.com/.
Conceived and created by Harry Booras. Executive Producer, David Ginsburg. Produced by Chachi LoPrete. Written by Harry Booras. Edited by Christopher O'Keeffe. Contributing writer: David Ginsburg. Recording engineer: Tory Lam. Audio production by Tony Baglio and Dan Thibeault. Graphic Design by Lisa St. John. Narrated by John Laurenti.
---
Download Episode