Boston Venue: The Channel Story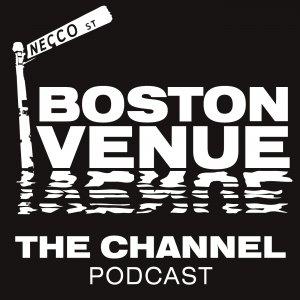 SEASON ONE, EPISODE SEVEN: "Mama Africa"
November 11, 2019
From the beginning, black music was a primary feature of The Channel's eclectic lineup of headliners. Episode 7 explores The Channel's embrace of early hip-hop, reggae, funk and R&B acts--and the impact it had on a still racially segregated Boston, where outsiders feared going to South Boston and black audiences in particular feared visiting Southie for any reason. The Channel's embrace of this music, along with inside accounts from some of the people who were there, highlights this special episode--including commentary from reggae legend Peter Tosh.

This is the seventh episode in the true story of Boston's legendary live music club, The Channel.

Boston Venue: The Channel Story has been nominated by the Boston Music Awards 2019 for "Music Podcast of the Year." Be sure to cast your vote and don't forget to subscribe! If you like the show, leave a review, we really appreciate it.

Music featured in this episode: Danny Tucker, "Tell It Out," Zion Initiation, "Call It Down," Barrence Whitfield & The Savages, "Georgia Slop." Intro music courtesy of Jon Butcher Axis.
Contributing storytellers in this episode: Peter Tosh, Danny Tucker, Kevin Aylmer, Chachi LoPrete, Rick Anderson, Dart Adams, Peter Booras, Barrence Whitfield, Cosmo Macero Jr.

Listen & Subscribe:
Apple Podcasts
Android
Spotify
Stitcher
Tune-In
Google Podcasts

Get more of The Channel Story on our website, https://thechannelstory.com/.

Boston Venue: The Channel Story was conceived and created by Harry Booras. Executive Producer, David Ginsburg. Produced by Chachi Loprete. Written by Harry Booras. Contributing writer: David Ginsburg. Edited by: Christopher O'Keefe and Jennifer Booras. Recording engineer: Tory Lam. Audio production by Dan Thibeault. Graphic designer: Lisa St. John Bennett. Your narrator, John Laurenti.
---
Download Episode