Boston Venue: The Channel Story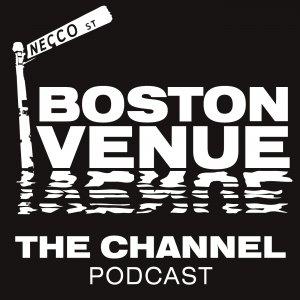 SEASON ONE, EPISODE EIGHT: "Nights to Remember. Days to Forget"
January 07, 2020
By the mid-80s, The Channel was a successful venue. Big-name acts played The Channel in lieu of theatre and even arena shows. The legendary Roy Orbison played his final shows at the club. Bo Diddley and Ron Wood brought their "Gunslinger's Tour." Management increasingly relied on alcohol sales to subsidize the ever-growing costs. Rent was climbing. Slam-dancing was a regular occurrence, as were rising insurance costs. Ownership was distracted with other endeavors, leaving the club exposed. And since nature abhors a vacuum…

This is the eighth episode in the true story of Boston's legendary live music club, The Channel.

Music featured in this episode: T.H. and The Wreckage, "Certified Love," and SS Decontrol, "The Kids Will Have Their Say."  Intro music courtesy of Jon Butcher Axis.

Contributing storytellers in this episode: Tom Hambridge, Sal Baglio, John Boy Franklin, Peter Booras and Jack Burke.

Listen & Subscribe:

RadioPublic
Apple Podcasts
Android
Spotify
Stitcher
Tune-In
Google Podcasts

Get more of The Channel Story on our website, https://thechannelstory.com/.

Boston Venue: The Channel Story was conceived and created by Harry Booras. Executive Producer, David Ginsburg. Produced by Chachi Loprete. Written by Harry Booras. Contributing writer: David Ginsburg. Edited by: Christopher O'Keefe and Jennifer Booras. Recording engineer: Tory Lam. Audio production by Tory Lam. Graphic designer: Lisa St. John Bennett. Narrated by John Laurenti.
---
Download Episode