Boston Venue: The Channel Story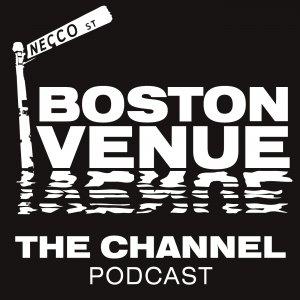 SEASON ONE, EPISODE SIX: "The Kids Will Have Their Say!"
September 18, 2019
Episode 6 dives deep into the pit with a focus on the hardcore punk scene of the '80s. The Channel's embrace of the genre, along with details only the people who were there can provide, is the highlight of this special episode. You'll hear about the punk phenomenon that transformed popular music and has had a profound effect on our culture that stands to this day. You'll hear stories from performers, managers, promoters, club owners, and avid fans.

This is the sixth episode in the true story of Boston's legendary live music club, The Channel. Throughout this 10-episode season, you're hearing all about the club's gritty beginnings, 1980s live music heyday, and its bitter end, when local mobsters left the club in ruins--and left one man dead, sparking a 25-year mystery.

If you enjoyed Episode Six, please show your support by subscribing to "Boston Venue: The Channel Story" and leaving a review.

Music featured in this episode: "The Kids Will have Their Say," by SS Decontrol; "Filler," by Minor Threat; and "Cashout," by Fugazi. Intro Music courtesy of The Jon Butcher Axis. Contributing storytellers in this episode: Ian McKaye, Nancy Barile, Sean McNally, Andrew Arsenault, Peter Booras, Dickie Barrett, Julie Kramer, and Lisa St. John-Bennett. Interviews of Ian McKaye and Nancy Barile were conducted by Nate Homan.

Listen & Subscribe:
Apple Podcasts
Android
Spotify
Stitcher
Tune-In
Google Podcasts

Get more of The Channel Story on our website, https://thechannelstory.com/.
Conceived and created by Harry Booras. Executive Producer, David Ginsburg. Produced by Chachi LoPrete. Written by Harry Booras. Edited by Christopher O'Keeffe. Contributing writer: David Ginsburg. Recording engineer: Tory Lam. Audio production by Tony Baglio and Dan Thibeault. Graphic Design by Lisa St. John. Narrated by John Laurenti.
---
Download Episode