Podcast: Play in new window | Download (Duration: 19:02 — 26.2MB) | Embed
AI in Podcasting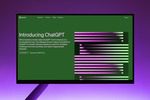 Using AI for podcasting can enhance various aspects of the podcasting process, from content creation to enhanced search engine results. In today's episode we discuss some ways AI can be utilized in podcasting.
Today's Hosts: Todd Cochrane and Mike Dell
Things you can do with AI
Help with writing show notes. Generate detailed show notes, summaries and more automatically.
Suggestions for episode titles.
Transcripts: Text-to-speech (TTS)
Social media: Check out our new partner, Momento AI
Clips: Endless content
AI can even become the host
Why to use AI
Quickly write show notes
Get fresh and useful ideas for titles and topics: using AI to brainstorm ideas is one of the most useful ways to refresh your podcast
Why you might not want to use AI
Sounds or reads like a machine created it
Wrong information (it is using existing info, even if it's incorrect)
Plagiarism worries: Generated content always has an origin point
Bad for SEO: Google will be able to detect AI at some point
Not mentioned in this episode, Planet Money from NPR is working on a series of AI created podcast episodes. Learn more about that here and here.
While AI can bring numerous benefits to podcasting it's essential to maintain a balance and to preserve the human touch. AI tools should enhance the podcasting process as opposed to replacing the human creativity and authenticity that make podcasts unique.
---
The best place for support with any Blubrry product or service is our ticket system. Tickets give the whole team access rather than direct emails or calls.
Fill out our listener survey at surveys.blubrry.com/podcastinsider
Hosting customers can schedule a one-on-one call with Todd or a tech checkup with Mike

todd@blubrry.com and mike@blubrry.com