Momento AI Social Promotion Assistant
Podcast AI production assistant to help you with your shows production and promtion
Momento's AI-powered co-pilot allows podcasters and teams to streamline the podcast promotion workflow by identifying video, audio, and text highlights and repackaging them for distribution across any social platform. Allowing Blubrry podcasters to get out of the weeds of an arduous editing process and reassign hours toward more creative endeavors.
Features
AI Transcripts, AI Writing, Social Media Assistant, Easy to Publish Social Shorts
Blubrry Testimonial
Blubrry Podcasting Founder Todd Cochrane – From a social promotion aspect, I have found Momento to be the perfect tool to help me produce media-rich clips that I can use to promote podcast segments of my episodes that I would not have otherwise. The AI content analysis is a great starting point in helping with show notes and episode titles.
Third Party Review
Social Promotion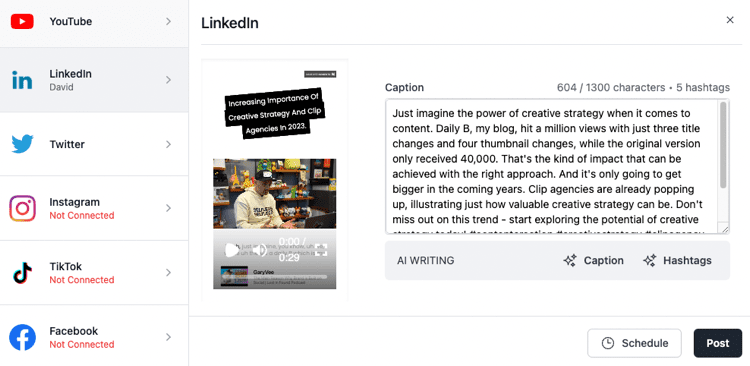 Moments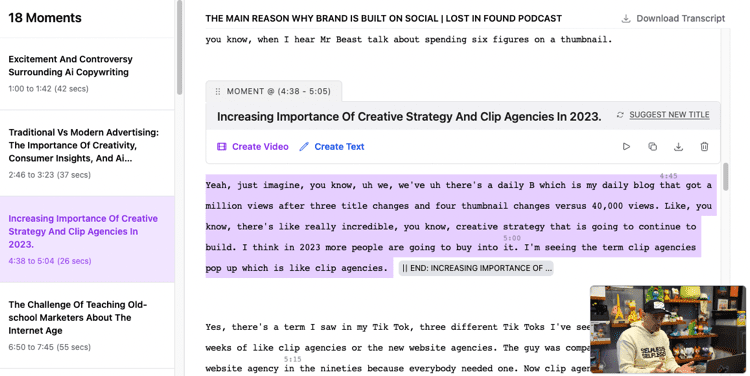 Segments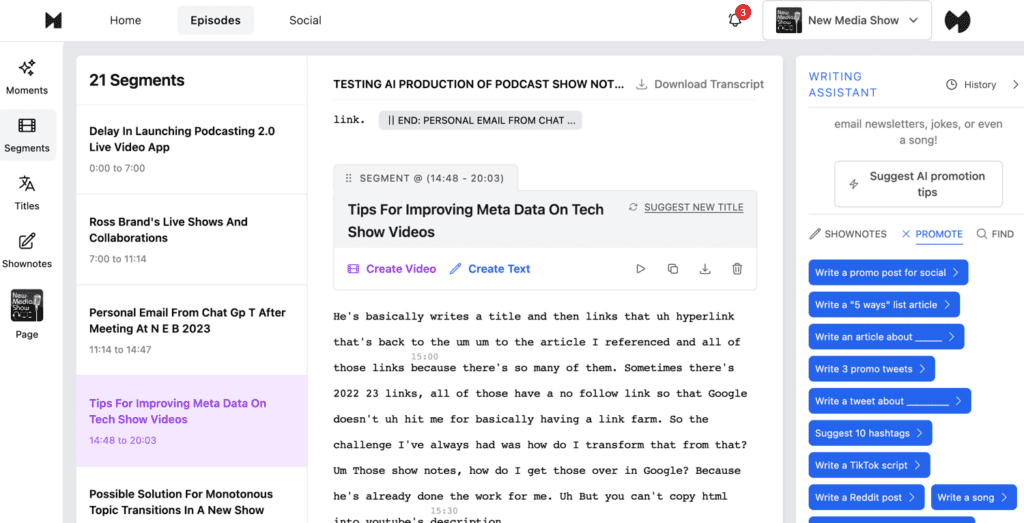 Social Posts