The Blubrry Podcasting team certainly had a busy 2022, and we couldn't be happier about it. Take a look at some of our biggest achievements from this year and remember you can stay-in-the-know by regularly checking our blog, newsletter and, of course, the company show, Podcast Insider.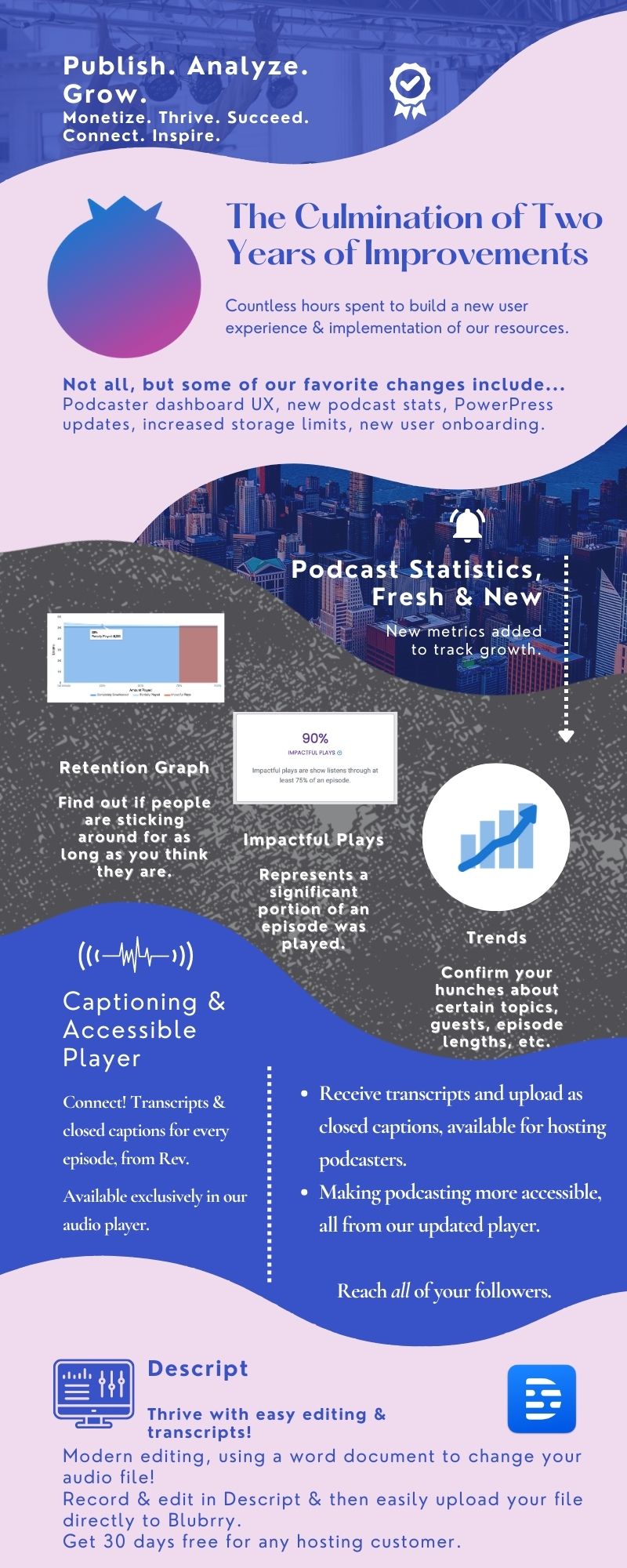 At Blubrry, we think the Podcasting 2.0 Initiative is far-and-away the most prominent industry project to come out of this year. A combination of podcast hosts, app developers and long-time podcast creators are focusing on improving and broadening the use of RSS for podcasting, and we could not be happier to take part in this journey. We've been working on implementing a number of new features that we're excited to release shortly. Keep an eye on our releases in the new year, and do yourself a favor and take a deep dive into the team behind the march forward, Podcast Index. 
Some things you may find interesting…
62% of Americans (12 and older) have listened to a podcast, that's 177 million people.

38% of those people listen to podcasts on a monthly basis.

50% of monthly podcast listeners are age 12-34.

Apple and Spotify remain the top podcast-listening apps.

We released numerous WordPress PowerPress plugin updates, but we're especially excited about the lots of UX changes that make creators' lives easier.
Learn more here podcast industry stats, thanks to Edison Research and the Infinite Dial 2022.
What did you find remarkable in podcasting in 2022?
We'll be taking some time off to celebrate the holidays. We'll be out:
Office closing at 1 p.m. EST, Friday, Dec. 23

Closed Monday, Dec. 26

Office closing at 1 p.m. EST, Friday, Dec. 30

Closed Monday, Jan. 2