Podcast: Play in new window | Download (Duration: 36:52 — 50.6MB) | Embed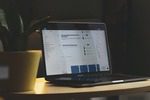 Podcasts tend to follow a routine or format each episode. Most often this is a good thing for the audience as repetition is conductive to building loyalty. That doesn't mean you need to stick to the format that you've always done. Thanks to Kate from the Pro-Production team for joining Mike this episode, they have some great discussions on podcast format changes, mastermind groups and more.
Thanks for joining us on this episode of Podcast Insider. Looking to be a guest on the show? Let us know. Emails are listed at the bottom of show notes.
News
Best Practice
Be wary of the so-called podcast mastermind groups. Anyone can call themselves a mastermind, and certainly plenty of podcasters that know a bit about podcasting do call themselves just that. Sometimes these groups and orgs can be very helpful, but a lot of the time, they're not worth the hype and definitely not worth the money. As you head into the new year with renewed energy, do your research. Keep in mind, this advice also applies to podcast networks.
Blubrry News
Blog post: Remembering Blubrry in 2022

Next week's show, we pull up what was predicted for 2022 and see how we did. 🙂 It should be fun!

We have a lot of team members that are enjoying the holiday season away from work. Response times in sales and support will be slower than usual this week and next.

Holiday hours for Blubrry Support:

December 23, 8 am – 12 pm (Half Day)

December 26, Closed

December 30, 8 am – 12 pm (Half Day)

January 2, Closed
Blubrry Pro Tip
The Value of DAI
Question of the Week 
Question: Our podcast uses a rigorous format. I think our listeners will get bored with that over time. When is a good time to switch things up? Also, what is your advice on how to make format changes?
Answer: Always. A basic show format is good to have, but mixing that format up based on the core content of your show is always a good idea. A Blubrry customer, Cancer Covered, is a good example of taking your base format and customizing it for each episode so your listeners have a fresh take and listen to current (and past) episodes with fresh ears. While some things should remain constant, your audio logo for example, swap out other music beds. Offer an "ad free" episode for a week or two and simply give your listeners a great conversation or bit of information. There are lots of ways to keep your show fresh and inviting to your current and new listeners.
Got a question you'd like us to answer on the show? Drop an email to mike@blubrry.com (audio, text, video) and we may use it. You can also post a question on the Blubrry Podcasting Facebook group.
The best place for support with any Blubrry product or service is our ticket system (https://blubrry.com/support/). Tickets give the whole team access rather than direct emails or calls.
Coming to you this week Kate from the Blubrry Pro-Production Studios in Tecumseh, Michigan & Mike Dell's World Studio in Traverse City, Michigan. Produced by the Blubrry Pro-Production team.
Fill out our listener survey at surveys.blubrry.com/podcastinsider
Schedule a one-on-one with Todd (hosting customers only). Email todd@blubrry.com

Schedule a tech checkup with Mike (hosting customers only). Email mike@blubrry.com

Send us your podcast sticker and a self-addressed stamped envelope (SASE) and we will send you a Blubrry care package.
Our mailing address:
Blubrry – MacKenzie
150 E. Campus View Blvd. #180
Columbus, Ohio 43235