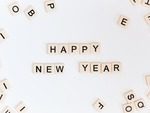 Looking to attend a podcast conference and/or event next year?
'Twas a few nights before year's end, I was almost to my house.
I called my sweet wife and said, "I felt like a louse!"
"I missed all the Podcast Conventions!" I started to share…
"I am going to next year's, I don't care when or even where."
She checked next year's calendar, "It's empty," she said.
Visions of stagnation began to dance in my head;
Then a new thought gained purchase, and I said, "Perhaps…
Let's make plans when I'm home and let no more time lapse."
At home I pulled out my phone and my keys dropped with a clatter.
I began searching on Google for I knew just a smatter.
I opened up windows and found in a flash…
T'were so many events! I felt my teeth gnash. 
"Why soon in just January I could be in Orlando.
Podfest starts that last Thursday." She said to me, "Go!"
And what to my wondering eyes should appear,
"Blubrry staff, they will be there!" My wife gave a small cheer!
"Hon, I have some bad news, I'll be gone Valentine's Day.
But the trip to New York will be worth whatever I pay."
"On February the 15th I'll be at the Audio Intelligence Summit."
(She kept to herself that my brownie points were starting to plummet.)
"How about Podcast Movement Evolutions, it looks so lively and slick."
I shouted, "I'm going to Vegas!" And my Sweetie mumbled, "I'm going to be sick…"
Oblivious, I kept thinking about my travel to come.
"It's March 7th thru 10th. I'm so excited I'm numb!"
Then I read, NATIONAL! and, ASSOCIATION! and, BROADCASTERS SHOW!
I said, "IT'S BACK TO VEGAS, AGAIN I – MUST – GO!"
I checked on Expedia for airfare, lodging and all,
"I just booked April 15th thru 19th. If you need me just call!"
The Podcast Show is in London. I said, "The game is afoot!"
My wife said "With all of your traveling, it's like you just can't stay put."
"That'll be on May 24th and 25th. Dear, can you help me pack?
I may stay a few extra days, I don't know when I'll be back."
My wife's eyes – how they squinted! Oh boy was she sore.
Her cheeks were like roses, she couldn't take it no more!
"You're planning all these trips to see your podcasting friends…
I should go somewhere; you need to make amends!"
My Honey told me, "I'm going to DC. I could drive there or fly…
She Podcasts Live starts June 19th. I am gonna give that a try."
I said, "Dear, you can go network, it will be my delight."
I thought, while she is gone – I'll eat out most every night.
"We both better go to Podcast Movement, this year it's in Denver."
There will be lots of handshakes so we'll take a big Germ-X dispenser.
The third week of August in Denver is hot.
She asked, "Can we visit the Mountains?" I said, "Let's give it a shot!"
Then there's the Independent Podcast Conference in the month of September.
We'll spend the 8th and 9th in Philly. WOW!, even Blubrry's a vendor!
We look over our list and are surprised by its length.
Nine conferences next year, "Lord, give us strength!" 
Next year does excite us, we'll see how our stats grow,
Boosted by what we take from each podcast trade show.
I'll be traveling with my best friend for reasons personal and work.
I suggest, "We should both go to them all!" (I don't want to be a jerk.)
Going to bed that night, I gave out a whistle,
I believe in my soul that 2023's gonna sizzle!
And I heard my wife whisper, as I turned out the light,
"Play something for us to listen to. And, my sweet Hubby, Good Night."
Happy Holidays from the Blubrry Team! We'll see you at an event next year!